Meet the online Marketing Awards juries
The list of jurors includes those evaluating technical excellence in the new Craft category.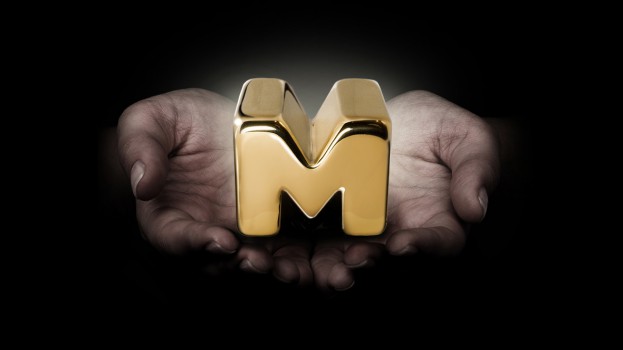 Members of the online juries for the 2018 Marketing Awards, including those judging the inaugural Craft category, have been selected.
This latest unveiling completes the list of jurors for the awards after the Main, Design and Multicultural juries were revealed earlier this month.
The Marketing Awards recognize creative excellence in advertising and branding, with the jurors reflecting the breadth of creative leadership across the industry.
The Craft category is a new addition to this year's Marketing Awards, introduced in December to recognize the technical aspects of creative work. This includes animation, editing, sound design, direction, special effects, art direction, copywriting, cinematography and photography.
These are the creative leaders sitting on the Online Main and Craft juries:
Online Main Jury
Michael Murray, ECD, Cheil Canada
Anthony Chelvanathan, group CD, Leo Burnett
Pete Breton, partner, ECD, Anomaly
Danielle Haythorne, ACD, 123w
Manuel Ferrarini, VP, CD, Tam-Tam
Trent Burton, ECD, McCann West
Nick Asik, CD, Wax
Catherine Allen, CD, Zulu Alpha Kilo
Nicola Pringle, CD, Calder Bateman
Dorothy McMillan, CCO, Bob's Your Uncle
Nicole Ellerton, ACD, J. Walter Thompson
Marie-Eve Best, CD, Bleublancrouge
Bernice Lo, art director, Taxi
Rene Rouleau, VP, CD, BIMM
Andrew Simon, CCO, Edelman
Steve Miller, SVP, CD, OneMethod
Alexandre Emond-Turcotte, creative lead, copywriter, Brad
Heather Hnatiuk, ACD, Grip Limited
Dave Watson, ECD design, Mosaic
Alanna Nathanson, partner, CD, Giants & Gentlemen
Nevena Todorovic, co-founder, CD, The Young Astronauts
Neil McOstrich, co-founder, chief storytelling officer, Cleansheet Communications
Cindy Yu, ACD, Critical Mass
Matt Syberg-Olsen, ECD, Doug & Partners
Guybrush Taylor, ECD, Camp Jefferson
Shawn King, partner, CCO, Arrivals + Departures
Brad Monk, partner, CD, Central Station
Deirdre Hughes, partner, CD, Agency59
Judy Timms, ACD, Publicis
Ian Murray, CD, Gravity Partners
JP Gravina, co-founder/partner, creative, Send+Receive
Don Saynor, partner, CCO, Jack Russell Agency
Christopher Halminen, CD, Majestic
Jess Carter, ACD, KBS
Marilou Aubin, CD, Lg2
Gustavo Oregel, senior digital art director, Ariad Communications
Angus Tucker, partner, co-CD, John St.
Denise Cole, co-founder, head of art, Juliet
Marissa Mastenbroek, art director/CD, freelance
Liam Greenlaw, CD, Wasserman + Partners
Online Craft Jury
Chris Van Dyke, partner, editor, School Editing
Izzy Ehrlich, editor, Rooster Post
Melanie Hider, editor, Saints Editorial
Doug Lowe, SVP, GM of production services, Cossette
Mary Beth Odell, post-production consultant/producer, freelance
Brendan Quinn, CD, Vapor RMW
Thomas Neuspiel, Toast + Jam
Leah Nelson, partner, Giant Ant Media
Ron Gervais, director, partner, Iamstatic
Brian Murray, CCO, Ogilvy
Lyranda Martin-Evans, VP, ECD, DentsuBos
Nellie Kim, partner, VP, ECD, Lg2
Nancy Vonk, co-founder, partner, Swim
Olivier Staub, founding partner, CD, Mile Inn
Matt Barnes, photographer, director
Mark Zibert, director, Skin & Bones
Tom Westin, founding partner, CD, Grayson Matthews
Agencies, marketers and publishers have until Feb. 2 to submit their creative work. Judging will take place throughout February and March. For a list of the 2017 winners, click here.