Aphria acquires Nuuvera
Another Canadian cannabis giant gets even bigger with a deal that strengthens its international footprint.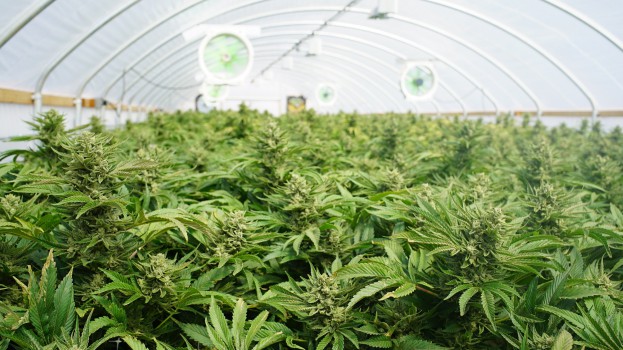 Aphria, already one of the largest licensed cannabis producers in Canada, has announced a deal to acquire Nuuvera and vastly expand its international presence.

If the deal is approved, the combined company will see a number of benefits, with a press release specifically pointing to supply chain efficiencies, cross-selling and up-selling to customers through a broader product portfolio, developing a more diverse customer base, integrating operations and controls and implementing best practices.

Nuuvera had been seeking approval from Health Canada to become a licensed producer, but was still striking deals in international markets and establishing an infrastructure to serve clients with medical cannabis.

The companies have not stated if the deal eliminates the need for Nuuvera to receive Health Canada approval to become a licensed producer, though Aphria will capture the retail margin for a previously announced deal to supply Nuuvera with 77,000 kg of product.

The deal substantially increases Aphria's international connections as competitors like Canopy Growth and Aurora look to become leaders in the global cannabis market on top of their Canadian aspirations. Through a variety of different import, export and supply deals, Nuuvera has connections to medical cannabis markets in Germany, Italy, Spain, Israel, Malta, the United Kingdom and Uruguay. Earlier this month, Aphria also established a presence in Australia with an investment in Althea, based in Melbourne.

On the homefront, Nuuvera recently hired Steam Whistle brewing co-founder Greg Taylor as president of its Canadian operations to help grow its brand domestically. It has not been announced how Nuuvera's management team will be integrated following the acquisition, though the release announcing the deal said they "will play a meaningful role within the combined company going forward."

Aside from international distribution and import deals, Nuuvera had also been pursing a leadership position in cannabis research and product innovation through its Avanti Rx Analytics and Avalon Pharmaceutical divisions, as well as labs it had acquired in other markets. While Nuuvera is not a licensed producer, it operated the only Health Canada-approved facility authorized to conduct commercial scale activities with respect to cannabis products (such as oils and extractions) it produced in its labs.

While the Nuuvera acquisition doesn't make significant additions to Aphria's customer base or production capabilities, another recently announced acquisition would. Earlier this month, Aphria announced its plan to acquire Broken Coast Cannabis, based in British Columbia. That deal will give the combined company access to 40,000 medical patients and grow its production capabilities to 110,000 kg of product annually.

Both acquisitions remain subject to customary regulatory, market and shareholder approvals.

Aphria's acquisitions come as Aurora finally closed a highly contentious process to acquire CanniMed, which ended up being the largest deal in Canada's young cannabis industry.

Nuuvera also recently named Venture to handle its global brand strategy, creative advertising, digital content, PR and social media. Last summer, Aphria named Giants & Gentlemen as its agency of record.