Samsung aims to 'Do Bigger Things' at the Olympics
Why and how the brand has partnered with Team Canada on a campaign to promote its latest smartphone.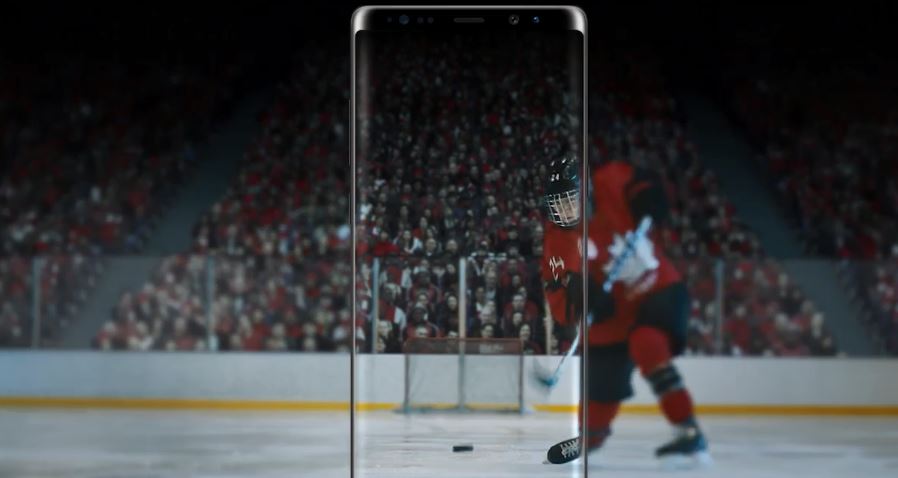 As a longtime sponsor of the Olympics, Samsung Canada is leveraging the excitement of the upcoming Winter Games in PyeongChang through a partnership with Hockey Canada.

Samsung provided Shannon Szabados, Rebecca Johnston and Natalie Spooner from the women's hockey team with the brand's Galaxy Note 8 to capture their experiences preparing and travelling to PyeongChang and to share those moments with their fans on social media.

The activation is an extension of Samsung's broader "Do Bigger Things" campaign, with the goal of placing that sentiment within the context of Olympic achievement and accomplishment, says Mark Childs, CMO of Samsung Canada. "The spin that we're putting on it is we're going to help our athletes do bigger things and inspire Canadians across the country."

Samsung will be airing a Canadian-produced TV spot in collaboration with CBC during the opening ceremonies of the Games on Feb. 9. The spot includes a "letter box" – the film production treatment featuring horizontal black bars on the top and bottom of the screen – except vertically placed to mimic the device. It features Spooner preparing for PeyongChang through the lens of the Note 8.

"We see her through the passage of time, training and getting ready to head out to compete in the Olympics, obviously with the ambition of bringing home that fifth gold," says Childs.

As part of a Canadian team with four Olympic medals already under its belt, Szabados, Johnston and Spooner embody the sacrifice and commitment needed to "do bigger things," Childs says. A two-minute-long social video was also created for the campaign and shared by the athletes explores some of the moments of their journey to the Olympics.

Childs says part of the brand's long-term strategy has been to leverage moments when Canadians become "incredibly patriotic." Samsung typically tries to integrate its latest smartphone into its Olympics campaigns, and the Note 8 is the brand's newest flagship device.

The effort also marks the continuation of a yearlong partnership with brand ambassador Callum Snape, a travel freelance photographer from Vancouver, who travelled to South Korea with Samsung for the Olympic Torch Relay on Jan. 29.

Last week, the women's hockey players were given the reins of Samsung's social channels, a move that resulted in engagement levels Childs says "we hadn't seen in a long while." Organic engagement was up nearly 18% on Facebook and nearly 5% on Twitter, far exceeding the brand's expectations.

Samsung worked its usual agency roster on the campaign, with Cheil on creative, Starcom on media and North Strategic on PR and influencer relations.