Toronto gets a new shopper and design agency
A new venture by brothers Kris and Ian Matheson seeks to leverage opportunities in retail using a three-pronged approach.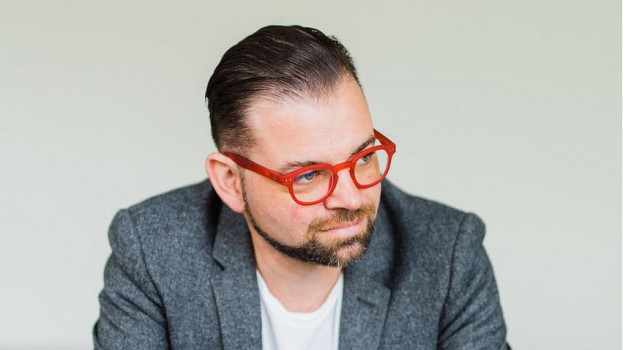 Toronto has a new shop with a focus on shopper marketing, ecommerce and design.

Tandem's co-founders, brothers Kris Matheson (pictured) and Ian Matheson, describe their new venture as a "well-funded" startup that can "solve challenges" in-store, online and the "spaces in between." They do not consider their venture to be an agency or consultancy, believing that Tandem does not fit that model. Rather, Kris says the team is "equal parts strategic leadership, design and implementation that cannot be bucketed in the traditional sense."

"If you kind of consider it as a Venn diagram with three circles, three markets," says Kris referring to in-store, online and the so-called "spaces in between" as the three components, "we really reside at the centre point of those three."

Kris has assumed the role of managing director and partner, while Ian will serve as design director.

To date, the Matheson brothers have had "a bit of a ying and yang" career, according to Kris, whose experience has been more of the sales and strategy sides of the business. In 2016, he joined Traffik as director of shopper innovation. Prior to that, he worked three years at Olson Canada, first as director of shopper and consumer experience and, later, as director of innovation and creativity. Kris has also been on the board of the Point of Purchase Advertising Institute and the advisory panel of the Shopper Marketing Forum.

On the other hand, Ian's background is in classical design and illustration. He has worked for various shopper shops, including Hunter Straker's predecessor, Spider, TracyLocke and others. For a few years in the mid-2000s, Kris and Ian worked side-by-side at Artisan Complete.

Tandem will operate with a small core of permanent, mid-to-senior-level staff and build project-based teams as needed from a network of freelancers, in an effort to maximize efficiencies and reduce costs. It's a business model that has become more common among startups and smaller agencies. Others, such as Mackie Biernacki and Public Office, have approached their businesses in a similar way, finding that the AOR model is not as strong as it used to be.

According to its website, Tandem is looking to fill a number of leadership roles, including those of creative director, creative technologist, data scientist, ecommerce platform strategist and retail designer. It's also in the process of recruiting freelancers with a range of backgrounds in everything from 3D modelling, to copywriting, to UI design and UX design. Just how many will serve on the leadership team has yet to be determined.

Tandem is currently working with some clients on refining its approach. However, it has limited the number of clients on its roster until next quarter, when it plans to enter its next phase of development.

The Mathesons say they saw an opportunity to create greater efficiency and develop better processes along the entire consumer journey. For instance, they argue that merchandising companies often lag on strategy and that digital agencies rarely understand what's trending in store. They hope that Tandem can help clients overcome those obstacles.

It may still be early days for the agency, but Kris says Tandem can afford to be "bold and brash" on account of the support of "a comfortable investor." In short, it may be a startup, but "we don't have to bootstrap everything."

While Tandem is currently focusing on clients in the Canadian and U.S. markets, Kris and Ian are also looking for client opportunities abroad. They are currently handling North American work for a Swiss client, and they see future opportunities in Switzerland's luxury shopper segment. They also have plans to eventually form a second leadership team in the U.S. to provide greater North American coverage.