Visa highlights local athlete in global Olympics campaign
Of the 54 athletes on Team Visa, Canadian snowboarder Mark McMorris is one of eight to be featured in the brand's global ad.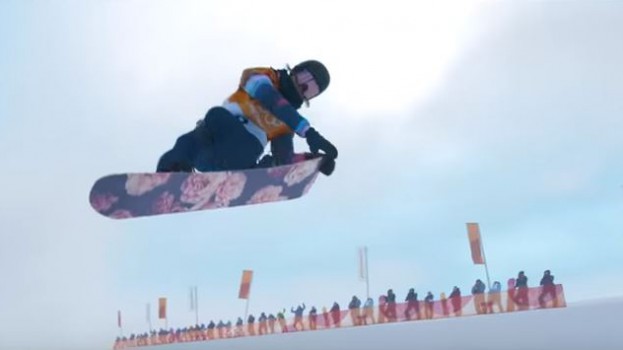 In its second global advertising campaign, Visa is leveraging its Team Visa athletes to reach a younger demographic during the upcoming Olympics in PyeongChang.

Last month, the 54 Olympic and Paralympic athletes on Team Visa's global roster – a group representing 21 countries and 15 different sports – premiered the brand's global campaign spot on their personal social channels.

Among them was Canadian snowboarder Mark McMorris – one of only eight Team Visa athletes to appear in the brand's global "Resetting Finish Lines" spot. Visa is running a localized version of the commercial in Canada, and others have been tailored to markets in China, Japan, Italy, South Korea, Poland, the U.K. and U.S.

The 60-second spot, which will also air on CBC and SRC during the broadcast of the Games, is built around a series of vignettes showing athletes in training. Those scenes are intertwined with others showing the athletes making use of Visa's payment options.

Brenda Woods, Visa Canada's head of marketing, says the local ad includes "payment moments that are relevant to Canadians," including Visa Checkout and mobile payments. It has also partnered with CBC on content that is specific to Canada and which attempts to tell the athletes' stories. For instance, the campaign content includes an interview with snowboarder Spencer O'Brien, who is asked to name the movie that best describes her life.

Visa Canada worked with BBDO on creative and both Starcom and Social Code on media.

"We know Canadians are really interested in Canadian athletes and how well they're going to perform," Woods says. "But they're also really interested in just knowing about them, what is their story, how did they get here, what are they trying to accomplish?"

Woods says the Winter Olympics are an important moment for the brand, citing data that shows 92% of Canadians watch the games, making it a "really effective platform for us to communicate with Canadian consumers."

Of all Canadian Olympians, McMorris in particular has garnered major attention from advertisers this year. General Mills, Nike and the Canadian Olympic Committee have all used him to varying degrees in recent campaigns.

Woods says considering Visa's campaign revolves around the idea of "resetting finish lines," McMorris' story of overcoming a major "life-altering accident," only to get back on his board and compete in PyeongChang is a "perfect match" for the brand.

For these Olympics, Woods says the brand is focused on reaching millennials through the campaign's creative and strategic approach. Through CBC, Visa is pushing creative on Snapchat and Twitter in addition to its own social channels. Creatively, she says it has kept in mind that millennials are looking for content that appears "authentic" and presented as "snackable ideas."

And as with past Olympics, Visa will also be running an on-site program in South Korea, which will put the spotlight on payment innovations that aren't available in most markets but that could potentially become available in the future.