Critical Mass adds two senior roles
Newly created positions at the digital agency aim to emphasize its commitment to data innovation and workplace culture.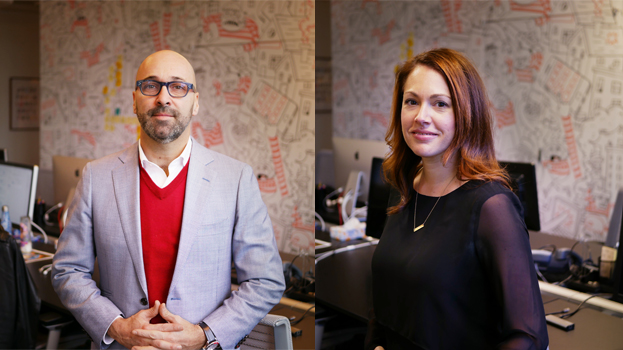 Critical Mass has created two new positions as it looks to infuse more data expertise into its work, while also cultivating a positive workplace culture.

The digital agency has hired Pedro Laboy as its first chief data innovation officer. Laboy has been tasked with elevating the work of the agency's existing marketing sciences division, working with the strategy and research teams to deliver new data-driven innovations and solutions to clients.

Laboy was mostly recently EVP of marketing transformation and analytics at MRM/McCann, and has also been president of digital agency Attention and chief strategy officer for social analytics platform Tracx.

Diane Wilkins, CEO of Critical Mass, said in a press release that adding a data innovation role to the agency's existing marketing sciences capabilities will help clients navigate what can be complex changes in the data and analytics spaces, as well as assist them in "developing comprehensive pictures" of the consumers they serve.

Critical Mass has also promoted Sara Anhorn to the new role of SVP of talent. Anhorn will oversee all HR, recruiting and internal communications functions across the agency's 12 offices, as well as leading the team responsible for the company's workplace culture and employee experience.

Anhorn has been with Critical Mass for more than 15 years, starting as a senior project manager in the Calgary office and most recently working as the agency's VP of project delivery. Anhorn said in the release that her experience in project delivery and operations roles at Critical Mass has given her a "deep understanding" of how the agency works, what is important to its employees and what will shape the experience of working there in the future.