The Tite Group becomes Church+State
The agency has rebranded to better reflect the nature of its work and realities of advertising.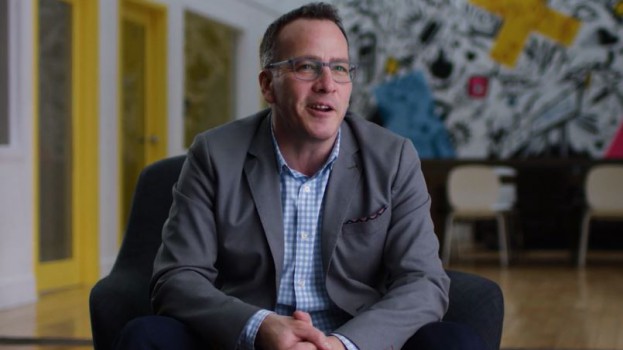 Toronto agency The Tite Group has rebranded and become Church+State, following the arrival of new equity partners and what its leadership describes as a growing trend in advertising.
The new branding, which debuted this week, strips the name of the agency's founder and CEO, Ron Tite, from the wall. But Tite doesn't seem bothered by this: it was high time the agency evolved, he says. The Tite Group no longer reflected what the shop strives to do for its clients, nor does it reflect what he sees as the realities of the advertising world.
When Tite founded the agency, he says the "black and white world of content and advertising was still pretty firm." However, over time those lines have blurred. The agency's new name, Church+State, reflects this, and is intended to evoke the increasing unification of content and advertising.
"Now, every ad can be a piece of content if it's good enough, and every piece of content can be an ad if it's authentic enough," states the agency's website.
Also, about a year ago, Robin Whalen and Daniel Langer-Hack became equity partners, assuming the roles of president and EVP of strategy, respectively. And about four months ago, they were joined by Lionel Wong, VP and creative director, who also became a partner in the business.
The rebrand includes a new corporate identity (including the logo, colours and fonts) and new office design and website, which have all taken on a "bright, bold look" that is more young and contemporary, says Whalen.
Church+State, whose current client roster includes Microsoft, CBC, Johnson Insurance and GoodLife Fitness, has recently added an in-house podcast production unit to its team and has partnered with production house Airfoil Media to support its video production needs. Airfoil Media is housed inside the agency's office.
Correction: A previous version of this article identified Johnson & Johnson as a client of Church+State.  We regret the error.