Greenfield goes meatless on Mondays
The Maple Leaf-owned company encourages consumers to do the same and contribute to a more sustainable planet.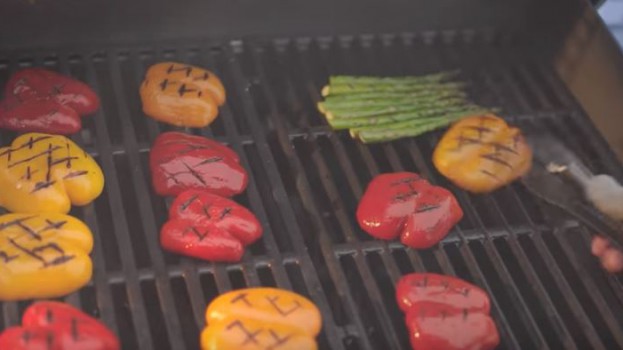 In an unconventional move for a packaged meat company, Greenfield Natural Meat is asking consumers to consider the environmental impacts of their eating habits and to consume less meat at least once per week.
In a campaign led by Havas Canada, Greenfield says it's "going meatless on Mondays" and encourages meat eaters to do the same. By moderating their meat consumption, the company says, consumers can contribute towards creating a more sustainable food system. The campaign was designed to show how seriously the company takes sustainability.
A 40-second digital video shows a man grilling in his backyard in the middle of winter – a sign of a true meat lover. However, by the commercial's end, viewers learn that he has in fact been grilling vegetables. The campaign includes shorter 15-second videos and pre-roll ads, out-of-home signs in transit shelters, wild-postings and social posts that include stats on meat's impact on the planet. The ads point back to a campaign website offering recipe options and more information on the cause.
In addition to the creative work, Havas handled media and the website design. Edelman Toronto is on PR.
Domenic Borrelli, VP and general manager at Maple Leaf Foods (which owns the company), says Greenfield has committed to reducing its environmental footprint by 50% come 2025. Producing products that are more sustainable and then encouraging consumers to eat meat only from Tuesday to Sunday, he says, means "putting the pieces together for the consumers."
The effort "speaks to the industry right now" – with growing concerns about the environment and climate change – and was inspired by other brands like Patagonia and REI Outdoor who've taken action on social issues, says Cory Eisentraut, VP creative director at Havas Canada.
The agency got involved with Greenfield over a year ago and noticed there was an opportunity to do more on the consumption side of the sustainability issue, as most companies in the category have focused on the production aspects.
"This isn't a campaign for people who don't like meat," says Eisentraut. "This is a campaign for people who do like meat. In fact, people who like it so much that they want it to be around for years and years… rather than vilifying meat, we're actually celebrating it."