Lululemon names new marketing leadership
Following the abrupt resignation of its CEO, Celeste Burgoyne takes over all brand-facing aspects at the activewear brand.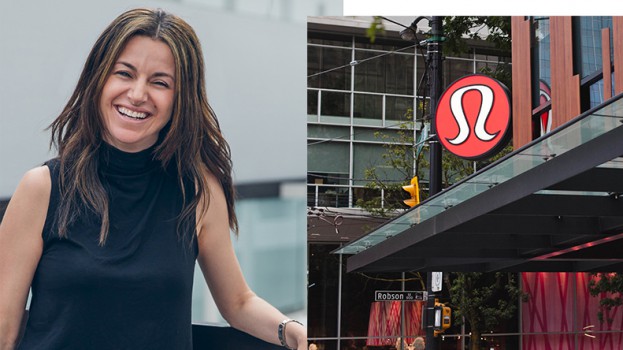 Lululemon has added marketing duties to the remit of one of its senior leaders following the departure of its CEO.

Celeste Burgoyne, EVP, Americas at Lululemon, will now also oversee all channel and brand-facing aspects of Lululemon's global business, including brand marketing, retail and e-commerce. She will be working closely with brand creative director Remi Paringaux and SVP of brand Fred Uribe, both of whom joined the company within the last year. Paringaux was previously creative director at agency Meri Media, while Uribe was previously CMO at luxury travel goods brand MCM.

Working out of the company's Vancouver headquarters, Burgoyne joined Lululemon in 2009 as general manager of its U.S. operations, and was named EVP of the Americas in late 2016.

Burgoyne takes over duties that were previously handled by Duke Stump. According to a separation agreement filed with the SEC dated Aug. 28, 2017, Stump was terminated without cause by Lululemon effective Oct. 1. Lululemon did not offer strategy comment on the circumstances surrounding Stump's departure.

Stump, formerly EVP of brand and community at Lululemon, was hired in 2014 after stints at Nike and Easton Sports. He oversaw marketing efforts that included the company's first global brand campaign and push to reach male customers.

Burgoyne is one of three senior leaders at Lululemon who received expanded responsibilities this week following the departure of CEO Laurent Potdevin.

Potdevin, who joined Lululemon in 2014, resigned Monday, with the company saying in a statement that it "expects all employees to exemplify the highest levels of integrity and respect for one another, and Mr. Potdevin fell short of these standards of conduct." It has yet to offer further details on how exactly Potdevin fell short of those standards.