New faces, new money at Frank & Oak
Executive leaders at the internet-born fashion retailer are steering it towards stronger e-commerce.
Fashion retailer Frank & Oak has officially unveiled an expanded executive leadership as it takes on new financing in a bid to further develop its digital retail experience.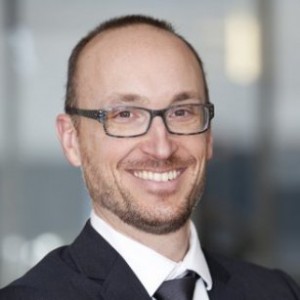 Eric Simon (right) has been named chief financial officer, joining from internet service provider Fibrenoire where he served as VP, finance and administration. Simon has been tasked with boosting productivity and optimizing the company's operations.

Simon joins a pair of execs who came aboard the company last year; Frédéric Boivin was named VP of merchandising after serving as a VP at women's retailer Laura Canada, while Brad Evans joined as national sales manager after serving a similar role at Reitmans.

This week, the company also announced $20 million in new financing from Caisse de depot et placement du Quebec, Goodwater Capital and Investissement Quebec, among others.

"These investments will allow the business to accelerate development of its digital experience and support its growth online in North America and other parts of the world," the company said in a statement.

Last year, it launched an AI tool designed to help customers with product recommendations. The company says this initiative and other "integrated omnichannel technologies" will be prioritized going forward as "e-commerce grows around the world and the retail sector reels from upheavals."

"We are dedicated to the idea of investing in a technology that is redefining retail and transforming the shopping habits of tomorrow's consumers," said Ethan Song, co-founder and CEO of Frank And Oak.

Frank & Oak launched as an online-only menswear retailer, but has since expanded into women's wear and physical retail locations.