Is your data strategy equipped to handle AI?
An Accenture report reminds Canadian businesses to focus on responsibility, transparency and accuracy.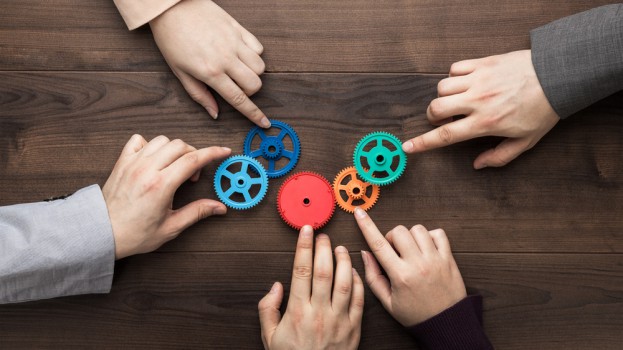 Canadian executives have indicated that AI will have a big impact on their businesses – and soon – but a report from Accenture says they also need to be aware of just how fair and accurate their data resources are.

The 2018 edition of Accenture's Technology Vision study surveyed more than 6,300 business executives from 25 markets globally, including Canada, to identify where investment priority would fall over the next few years.

Looking at Canadian data in the survey, 82% of executives here agree that within the next two years, AI will work next to humans in their organizations. Beyond the technological possibilities this opens, the report points out that this means companies must "raise" their AI systems to act responsibly to reflect societal expectations of responsibility, fairness and transparency.

Many Canadian businesses are keeping this in mind: 74% say their organizations seek to gain customer trust by being transparent in their AI-based decisions and actions.

What's more, 81% said technology is helping businesses weave themselves into the fabric of people's day-to-day lives, pointing to personal assistants like Amazon Alexa as an example.

But if companies want to truly be integrated, the report says, they need to have genuine, accurate insights into the impact they might have on the public. They also need to respect the trust consumers place in them, since collecting data to get to these insights is a "two-way street."

Despite the degree to which organizations are basing their most critical strategies on data, 84% of Canadian respondents believe their peers have not invested enough in verifying the accuracy of their data sets. If that proves to be true, it could have big implications for  companies moving towards automated decision making based on accurate, bias-free data in AI systems.

When it comes to technology like augmented and virtual reality, 78% believe it will be important or very important to leverage these "extended reality" solutions to close the gap of physical distance when engaging with employees and customers. That is to say, AR and VR could be used to eliminate distance as a hurdle in a range of different situations, be it a customer test driving a car or an employee controlling a physical system remotely.

However, these same business leaders are in no rush to be first out of the gate with their solutions: only 23% state it is very important for their organizations to be a pioneer in these areas.

Many organizations also pointed to the growing need for upgrading their physical infrastrucutre to handle the raw computing demand: 69% of Canadian executives believe it will be critical over the next two years to leverage customer hardware and hardware accelerators to meet the computing demands.

Also on the internal side of things, 66% of Canadian executives believe blockchain and smart contracts will be critical or very critical to their organizations over the next three years, due to their ability to help eliminate certain cubmersome tasks and help make collaboration even easier.