The Quick Fire: RYU's community vibe
Marcello Leone explains how his athletic apparel co. can get glitzy at the Globes, but stay rooted in the community.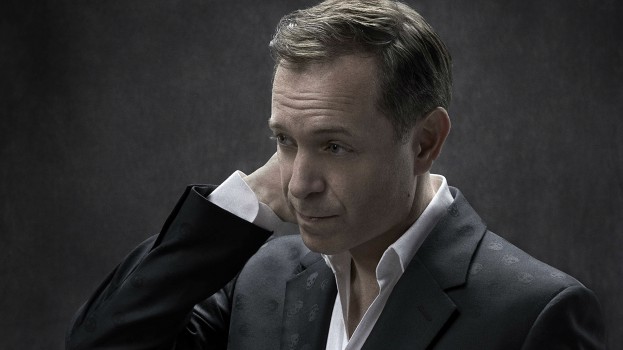 Respect Your Universe – or RYU, as it reads on the signs outside the retailer's physical locations – was relaunched in 2015 when Marcello Leone (pictured) acquired the company and took over as president and CEO. The athletic apparel company has only four locations in B.C. and one in Toronto, but each one is trying to engage with its community through charitable work and bringing people through the door to do more than shop. It's not unusual to walk past its Toronto location and see a dance class taking place amid the clothing displays. With Nordstrom recently picking up its products and Leone planning for further North American expansion, the competitive retail category may be seeing those three letters a lot more in the years ahead.

RYU just got one of its products – a stainless steel water bottle – inside the gift bags at the Golden Globe Awards. The swag was even co-branded with the awards themselves. Is working in the celebrity sphere a big focus for you?
Yeah, it's something we look at all the time. It usually comes out of conversations with those [show] committee members who are personally enrolled in the brand, versus us pitching to get our product in there.

Not every marketer thinks celebrity gifts are worth it. Why do you think they are?
Any time you can get that kind of exposure is good for the brand. If you can get that visibility, it's to your benefit. You have to really know your brand, really have purpose and create a niche, and exposure doesn't come independent of that. The Golden Globes was the result of those things coming together in the 26 months since we'd [re-]launched the brand.

Speaking of niches, athletic apparel is certainly a competitive one. What are you seeing in this market that you want to use to differentiate your brand?
When we launched in Nov. 2015, we set out to own the category of urban athletic apparel. It's the evolution of "athleisure" wear, it's where that's going over the next 10 years. It's for athletically minded people. Someone who may work out at the gym for three hours is different from someone like me who may just go for a bike ride. We want to make sure we can cater to all those individuals. The market is going in the directions of "athletic," "street" and "lifestyle."

"Athleisure" wear is done. Bright colours are done. The new standard, we think, is performance-based products worn to the gym, the office or grocery shopping. You still want to be comfortable and not look out of place on the street.

To go back to the the Golden Globes play for a moment, I find working the L.A. scene interesting given that (so far) you're a relatively small Canadian player with so much of your retail experience focused on community. You offer classes and common space for community groups in your stores.
Well, so much of our company is about giving back to the community, connecting athletes and connecting with charities… Today, if you don't have an emotional connection with a brand, I don't even know how you can exist in the space. When customers go into our stores, we want to make sure the experience at retail is so exciting, experiential, that we've taken it to the next level. People want to be involved in something purposeful, especially the next generation.