CASSIES Bronze: Classico is second best
The Taxi-created "Second Only To Yours" campaign won in Packaged Goods for increasing sales in a relatively flat category.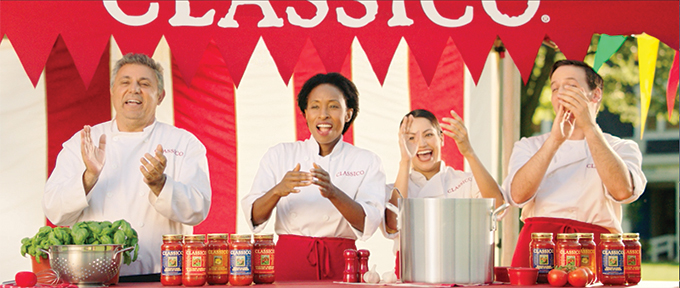 This article appears in the March 2018 issue of strategy.
+ Bronze: Packaged Goods
Classico was meeting convenience seekers' needs, but the growth opportunity was with "authentic epicureans" who love cooking, yet have little time to make homemade sauce.
For this group, being the best prepared sauce isn't the measure of success – being the next best thing to homemade is.
Classico and Taxi created a TV-driven campaign that positioned the brand's pasta sauce as being "Second Only To Yours." Running nationally from September 2016 to March 2017 and supported by a $5 million budget, spots show that not every meal needs to be cooked from scratch by celebrating being "number two" to homemade sauce made by Italian grandmothers. The TV commercials were supported by online banners and targeted social media posts.
Results
Sales during the seven-month campaign increased 11.3% year-over-year, while the category was relatively flat (+1.3%). The campaign increased household penetration by 1.6 points. The equity score for "Tastes more like homemade" grew 32.5%, while "Is a brand for me/my family" increased 18.9%.