CASSIES Bronze: Greenfield's natural billboard
The sustainable meat company put its marketing where its mouth is in a campaign that turned an alfalfa field into an all-natural billboard.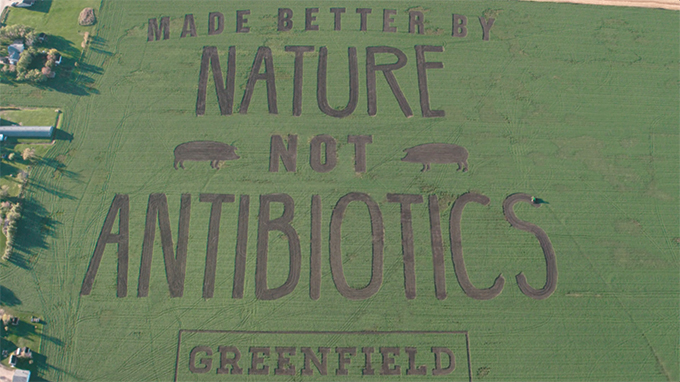 This article appears in the March 2018 issue of strategy.
+ Bronze: Launch of New Product/Service
Canadians are thinking about what's in their food and are buying accordingly: 53% say they consider the sustainability around the food they buy. Greenfield Natural Meat Company – which launched in 2015 with a mission to make sustainable meat more attainable – wanted to get consumers' attention focused in on their eco ethos.
The brand worked with Havas Canada to prove that even its advertising is all-natural, creating a campaign that was as sustainable as the product it was selling.
Running from April to July 2017, and supported by a $200,000 budget, a 70-acre all-natural billboard, with the tagline "Made Better by Nature, Not Antibiotics" was created in an alfalfa field in Manitoba. The team filmed the making-of, which was used as the launch video. A 30-second TV version was supported by 15-second YouTube pre-roll, which was also placed on Instagram and Facebook. Each video led to a website that housed information on Greenfield's commitment to sustainability.
Results
During the campaign period, sales increased 59% versus the year prior and website visits grew 90%, driven by a 186% growth in organic search traffic.