CASSIES Gold: Bud's strategy to own the goal
Anomaly earns three awards by helping the beer brand find a place in the heart of hockey fans.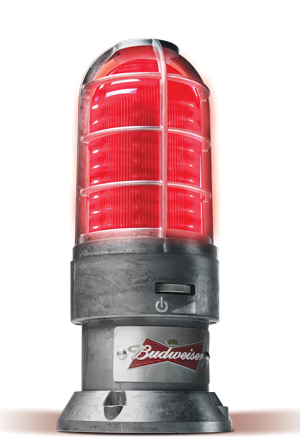 This article appears in the March 2018 issue of strategy.
+ Gold: Long Term Success
+ Silver: Brand Content
+ Silver: Building Brand Equity
In 2011, the NHL announced it had entered into a sponsorship agreement with Molson and would not be renewing its contract with Budweiser. As hockey represents the biggest volume-driving occasion for beer, this was a massive setback for the brand. In addition, the core beer category was in continuous decline due to increasing craft beer options. Budweiser had to rethink its overall hockey strategy if it was to hold share and volume.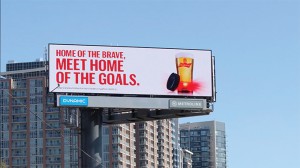 For Canadians, the culture of hockey is far more important than the business of hockey. Traditional sponsorships that focused on signage didn't truly capture Canadians' love for the game: the sense of community, anticipation and excitement of what the game brings. This love was very much in line with Budweiser, a brand that puts celebration and camaraderie at the core of its values.
Rather than compete in a sponsorship war, Budweiser decided to elevate the greatest moment in hockey and make the game even better for fans.
While there were apps for game updates, no brand was intimately connected to the pivotal moment when a team scored a goal. So, in 2013, Budweiser created the "Red Light" – a physical, game-synced hockey goal light that goes off every time a fan's favourite team scores.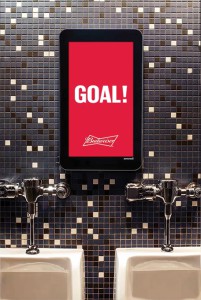 It was supported by an annual budget of $1-plus million and launched during the Super Bowl, which has remained a feature of the campaign, by agency Anomaly, ever since. A sponsorship with Hockey Night in Canada enabled the Red Light to appear when one of the respective teams scored, while the "Budweiser Goal Channel" announced all the latest scoring updates. Each Red Light (priced at $159, plus taxes and shipping) connected to the fan's favourite team via Wi-Fi and a downloadable app.
In 2014, the Budweiser Red Zeppelin, a 70-foot-long blimp with thousands of LED lights, was triggered to go off when Canada scored during an international tournament. In 2015, Budweiser celebrated hockey by sending a handful of its Red Light-carrying staff to the factory that produces professional hockey pucks in Saint Jerome, Quebec. For 2016, more than 500,000 goal-synced Red Light Glasses were included in every case of beer, while Canada's Goal Light was taken to the northern most part of Canada and triggered to go off during Canadian hockey goals. Digital, social, OOH, search and cinema complemented the core broadcast and sponsorship components.
Results
Prior to the campaign, Budweiser was neck-and-neck with Coors for the leading beer brand position.By 2016, Budweiser was #1, with 1.6 share points ahead of Coors and double that of Molson despite its NHL sponsorship. During the campaign, Budweiser generated $10-plus million in sales from Red Light devices, with the proceeds re-allocated to the Budweiser marketing budget.

The Budweiser Red Light program garnered more than 250 million earned impressions. The association of Budweiser with hockey increased from 37.1% in 2012 to 43.2% by mid-2017.