CASSIES Gold: HP spotlights hacking
Edelman enlists a real hacker to show the brand had more to offer than just printers.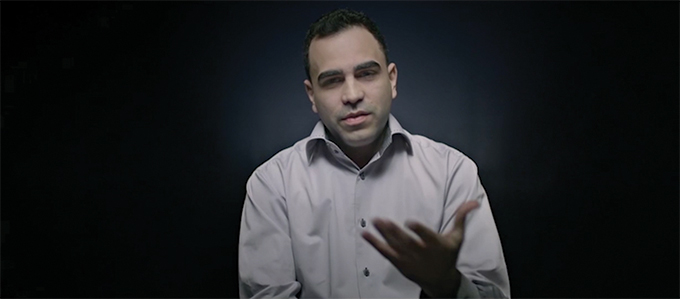 This article appears in the March 2018 issue of strategy.
+ Gold: Brand Content
HP is predominantly known as a consumer technology brand, with a long-standing history in the PC/laptop and consumer print market. Following a split into two separate companies, HP had made significant investments within the printer category through R&D and the acquisition of Samsung's print business.
Although HP held 58% of the commercial print market share in Canada (as of May 2016), it was far from the leader in security: Cisco was perceived to be the most credible vendor for IT security expertise (63%), followed by Microsoft (56%), with less than 50% saying the same for HP.
Although security is a top priority for IT departments, printers are not included within the primary consideration set. In fact, research showed that only 38% of IT decision-makers perceived printers to be risky devices in terms of security breaches. The brand needed a marketing campaign that would demonstrate the dangers, as well as position it as an industry leader in cybersecurity.
Hacking is a faceless crime. When you can't picture an enemy, the threat doesn't seem as real. IT decision-makers didn't understand why they needed HP's help because they didn't truly understand the risk. To help security officers be more aware of the danger, the brand showed how a person is capable of infiltrating their business.
Michael "MafiaBoy" Calce became the face of the "In the Head of a Hacker" campaign, by agency Edelman, that ran nationally from December 2016 to July 2017 and was supported by a $500,000 budget.
One of the world's top 10 black hat hackers of all time, Calce had been identified after an exhaustive search by HP's global Print Security team.
A 20-minute short documentary, Rivolta, directed by Academy Award-nominated director Hubert Davis, gave a first-person account of MafiaBoy's story, revealing a hacker's motivations, tricks of the trade, and how there's no such thing as being too safe.
The communications strategy for the documentary mimicked a true film promotion, contextualized for a business audience with a movie trailer, microsite, OOH advertising, movie posters, a press junket and experiential stunt. The short doc was so compelling that it was chosen as the first brand-associated film to show at Hot Docs. And finally, organizers of IT security conferences in Toronto and Montreal invited Calce to be a keynote (without any additional investment from HP).
Results
The campaign resulted in a 174% increase in HP's enterprise print sales pipeline. HP in the U.S. has since worked with Calce on international speaking engagements, and he has delivered more than 25 keynote speeches across the globe. The "In the Head of a Hacker" campaign resulted in 10 million earned impressions, 1.7 million video views and 35,000 clicks to the microsite.