Do Canadians still trust their grocery stores?
After allegations of bread price fixing, a survey shows existing relationships might help grocers ride out an ongoing scandal.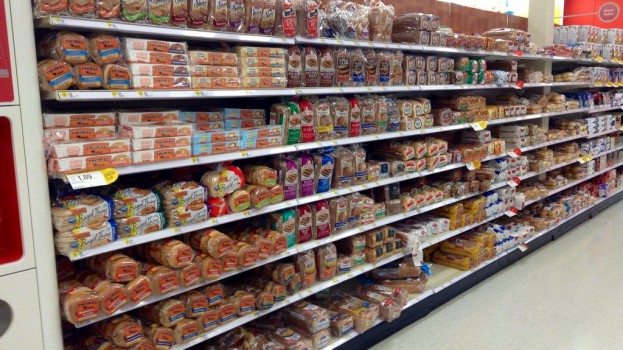 Canada's major grocers have been in the news a lot over the last few months because of an investigation into an alleged price fixing scheme. But a new survey suggests this hasn't seriously harmed the overall trust Canadians place in their preferred grocery stores.

The Competition Bureau announced late last year it was investigating Canada's major grocery retailers and bread companies for an alleged price fixing scheme. In court documents released in January, the Bureau alleged senior officers at Canada Bread and Weston Bakeries agreed to fix wholesale prices of bread with retailers Loblaw, Walmart, Sobeys, Metro and Giant Tiger. The Bureau itemized 15 price increases over the course of 14 years beginning in 2001.

Loblaw and Weston admitted their involvement, coming forward to the Competition Bureau and receiving immunity in exchange for its participation in the investigation. In an attempt to make it up to Canadians, Loblaw offered $25 gift cards to customers who purchased bread from any of its store banners between Jan. 2002 and March 2015.

Sobey's, Metro and Giant Tiger deny any wrongdoing and Walmart has declined to comment on the ongoing investigation. Canada Bread has said it was under different ownership in 2001, and its current leadership team is "actively investigating to take the necessary measures."

But even though the gift card offer was not seen as adequate penance for the company's role in the alleged scheme by many – resulting in calls for customers to donate their gift cards to local food banks – and the other retailers will be under scrutiny until the investigation is completed, many Canadians say their trust in their grocery stores has not lessened.

Argyle Public Relationships and Leger Research surveyed 1,500 Canadians between Jan. 22 and 25 and then again from Feb. 12 to 15. The survey was part of the Argyle Public Relationships Index, a broader annual study that analyzes and averages six factors the impact the relationship between brands and the public.

The researched showed that 47% of Canadians said their opinion of their preferred grocery store did not change one way or the other as a result of the price fixing allegations. Only 9% said their opinion significantly worsened, with 24% saying it only worsened "somewhat."

That leaves 13% of respondents who said their opinion of their grocery store actually improved following the scandal. The concerns were highest among respondents over 45, and among customers of Sobeys, Loblaws and FreshCo.

"While one-third of Canadians view their grocers more negatively after recent events, our relationships with these brands are strong and durable," said Argyle's CEO Daniel Tisch. "The legacy of trust in the category suggests Canadians will give these relationships a second chance, allowing grocers to deal with executive misbehaviour and do the right thing.

"Still, given the strong correlation between relationships, sales and recommendations, brands need to take great care of their 'public relationships,'" Tisch said.

Sector-wide, Canadians have a stronger relationship with their grocery store than with brands in any other category. The category's highest scores were in customer satisfaction (86%) and trust (79%). Canadians also believe that grocery retailers care about their customers, with 78% saying their grocer "takes care of people who are likely to shop there," with 77% believing their grocer is "committed to meeting my expectations," and 69% believing the brand is "concerned about people like me."

The only low score grocery retailers received was when respondents were asked if the public can "influence the decisions or direction" of their main grocer, which only 45% agreed with.

No individual grocery retailer broke away from the pack when it came to being trusted more or less than their competition. On a 100-point scale, the most trusted retailers were Sobeys and IGA (both at 74), with the lowest being Loblaws (70) and No Frills (68).