Is a lack of knowledge holding back tech adoption?
An Adobe report shows a third of companies plan to use AI in the near future, and almost half have no plans whatsoever.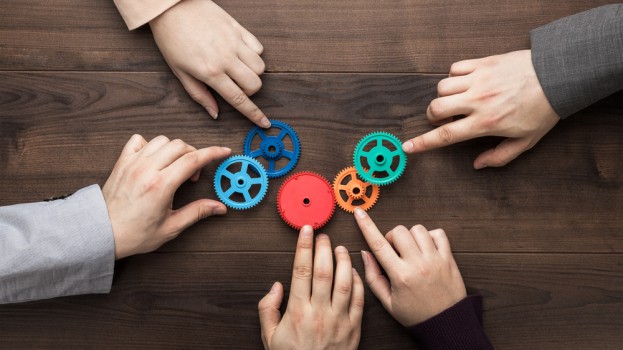 Embracing emerging technology, like AI, and seamlessly integrating it is an ongoing mission for many companies. And for good reason: Adobe's 2018 Digital Trends report suggests the most successful businesses are more likely to have adopted technology than their competition.

The survey, conducted with digital marketing research and analysis firm Econsultancy, polled 12,795 marketing and ecommerce professionals globally between November and January. Among the respondents, 60% were marketers, while 40% were from marketing-focused companies such as ad agencies, tech firms and consultancies.

Both client- and agency-side respondents pointed to the ability to deliver personalized experiences in real-time as the most exciting prospect over the next three years, although agencies were slightly more excited than marketers (40% versus 36%). The second most exciting opportunity is the ability to use AI and bots in campaigns and experiences (16% of agencies and 18% of clients), while the third is being able to use AR and VR to engage audiences (14% of agencies and 15% of clients).

When it comes to AI, 28% of respondents from top-performing businesses ("organisations that exceeded their top 2017 business goal by a significant margin, and who have also significantly outperformed their competitors," according to the report) said they are already utilizing artificial intelligence, compared to 12% of other mainstream businesses. A similar number are planning to use it in the near future (29% of top businesses and 30% of mainstream businesses), but 43% of top businesses and 58% of mainstream businesses said they have no plans to use AI whatsoever.

Among those who are not planning to use AI, 42% of clients and 44% of agencies said they have yet to see a need for it, while 41% of clients and a staggering 61% of agencies said they lacked the knowledge on how to use it. Further, 38% of clients and 42% of agencies said they lacked the resources to effectively utilize AI.

The report points out that having an integrated technology stack – where different tools and platforms are able to seamlessly work together, usually by utilizing cloud-based technology – is becoming increasingly important if companies want to craft personalized, efficient customer interactions as the number of tools, services and partners they utilize continues to grow.

Finding the right solution remains elusive for many companies, with 25% of respondents from top-performing businesses reported to have a highly-integrated, cloud-based technology stack, compared to just 9% of mainstream companies. While a similar number of top companies (26%) described their approach to technology as fragmented with inconsistent integration between different forms of technology, 46% of mainstream businesses agreed.

That split was a bit closer when comparing client- and agency-side respondents. There, 12% of clients and 10% of agencies said they had an integrated tech stack, while 43% of clients and 48% of agencies said their approach to tech remain fragmented.