J. Walter Thompson announces new promotions
Susan Kim-Kirkland and Brent Choi receive new mandates, impacting Canada as well as the wider agency network.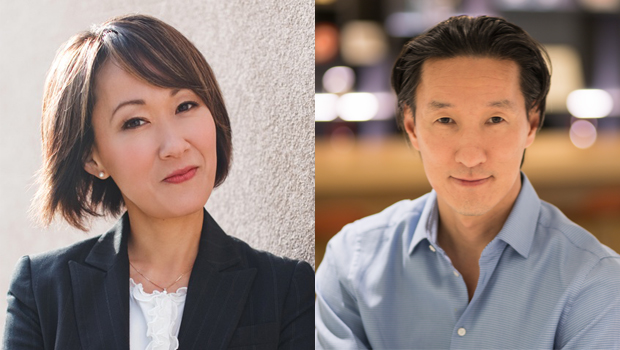 J. Walter Thompson has announced promotions for Susan Kim-Kirkland and Brent Choi, with the former executive taking on a network-wide role and the latter assuming a new leadership mandate in Canada on top of global creative duties.
Kim-Kirkland, currently president and CEO of JWT Canada and Chicago, has been promoted to the role of chief marketing officer for JWT Worldwide. While continuing her CEO duties, Kim-Kirkland will also be responsible for driving growth and operationalizing the company's client and new business marketing strategy across the network. She will join JWT's global executive committee.
Choi has been promoted to president of JWT Canada and chief creative officer for global brands. The first half of Choi's new role will see him oversee JWT Canada's daily operations, working closely with Kim-Kirkland to ensure a smooth leadership transition. On the creative side, Choi will continue to lead work for several of JWT's global brands, many of which he has already been working on from New York.
In addition, Simon Pearce has been hired as CEO for J. Walter Thompson North America. Previously CEO at McGarryBowen, Pearce will be responsible for driving overall strategic direction and growth, leading business development efforts, managing client relationships and accelerating the agency's nontraditional offerings across all of J. Walter Thompson's offices in North America, including Mirum and the agency's stake in Geometry Global.
Kim-Kirkland says Tamara Ingram, CEO of J. Walter Thompson, has been evaluating the agency's business model and shoring up its talent and capabilities since taking on the role in 2016. Kim-Kirkland's new role will be helping to galvanize those capabilities around what they can do for clients and their business challenges.
"By taking a network approach, we can bring the best capabilities together and work in an agile and entrepreneurial fashion," says Kim-Kirkland. "That's what we've tried to do here in Canada, and it's what we believe is important for the future. Tamara is driving forward by re-imagining how we do business, how we bring brands to life and how we go to market. That has to be followed by reimagining the way in which we work."
Kim-Kirkland has been president and CEO of JWT Canada since 2012 (assuming similar duties for the agency's Chicago office in 2015), while Choi was previously CCO of JWT New York and Canada, a dual role he took on in 2015. In New York, ECD Ben James has been promoted to CCO for the New York office. In Canada, the agency named David Federico and Josh Budd as co-CCOs for the Toronto office in the fall.
"Based on [Choi's] experience and success in New York, we see his ability to bring perspective and innovative thinking to global brands," Kim-Kirkland says. "Global brands play a huge role for us within the network, and we want to ensure he stays focused on them."