Catelli takes a hard look at modern parenting
The pasta brand's "Real Feels Good" campaign explores the unrealistic expectations often placed on parents.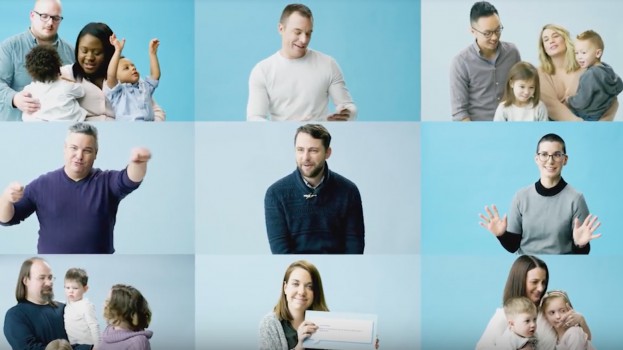 Catelli pasta is encouraging parents to let go of the guilt and anxiety that comes with trying to meet modern parenting ideals, telling them instead to "keep it real."
The brand's "Real Feels Good" campaign explores what being a parent really means — including the not-so-good parts parents may not be willing to admit to themselves or others, as a result of the expectations that are placed on them.
The effort includes digital and social ads, influencer marketing and a campaign microsite featuring videos of parents discussing less-than-perfect experiences they've had with their children. Catelli is encouraging parents to share their own stories on social media using the hashtag #RealFeelsGood.
Environics Communications led on digital, social and PR. Cairns O'Neill is on media.
"This campaign was built around the insight that life as a parent isn't perfect. It's wonderful and rewarding, but chaotic and stressful all at the same time," says Claire Labrom, brand manager at Catelli pasta. "This is the insight that inspired us to explore the idea of getting real about parenting and revealing real parenting truths."
In conjunction with the launch, Catelli conducted a poll that explored how parents feel when it comes to their parenting approach, including their children's diets. The survey revealed that 61% of Canadian parents would give up social media, chocolate or wine for their children to eat healthier during meal time. In addition, it showed that the family dining experience continues to change: only four in 10 families said they eat together every night.
"We're here to say that that's okay," says Labrom. "Our aim with this campaign is to remove the guilt and the anxiety associated with family meal time, to focus on what works best for our own households."
Through the campaign, Catelli is positioning itself as offering "quick, tasty and nutritious meal solutions and recipes that can help alleviate some of that meal-time guilt," says Labrom. The brand's product portfolio includes Catelli Smart (a high-fibre white pasta), Catelli Ancient Grains (a 100% Canadian whole-grain wheat pasta) and Catelli Gluten Free.
The brand is targeting all parents, with particular attention to the growing millennial-parent segment. While household purchasers continue to skew female, Labrom says the reality is modern families are sharing those responsibilities more frequently.
Last year, the brand celebrated its 150th anniversary with a campaign offering customers a chance to win a family-reunion package.