The Quick Fire: Labatt's health and wellness push
Todd Allen explains what it means to be more than a beer company.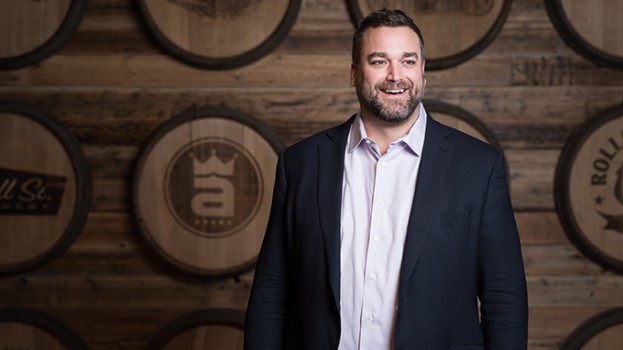 Do not fall for the myth that Canucks will drink Canadian beer come hell or high water. It's a category with big challenges in front of it.

Todd Allen, VP marketing at Labatt Breweries of Canada, is working against serious consumer headwinds to counteract the 1.5% category-wide sales decline in 2017.

Canada's population is skewing older, and beer consumption typically drops off drastically over the age of 55 (which is why most beer makers' media plans buy against the 49-and-under crowd). Younger drinkers have sweeter tastes and are opting to try more ready-to-drink alcohol products like coolers, he tells strategy. And the industry seems content to ignore the 17-point penetration gap between female and male beer drinkers, catering marketing strategies to men almost exclusively.

Labatt's position is not on wholly rotten footing; it has approximately 43% market share, according to internal figures. But it's making big changes to address these headwinds. Not only has its parent company AB InBev vowed to make non- and low-alcohol products 20% of its volume by 2025, Labatt has adopted an approach that makes health and wellness a key pillar going forward.

The following has been condensed from a longer conversation conducted on-stage at Marketing Evolution: C-Suite Summit

You're on a mission to make Labatt "more than a beer company." What does that mean?
Health and wellness is a huge trend. We need to provide solutions for consumers that are looking for low- or no-alcohol products. That's one of the reasons we launched Budweiser Prohibition, a 0.0% beer. The perception of no-alcohol [products] is that it's for people with alcohol problems.

Health and wellness seems to be a strange plank for a beer brand platform. Is this about individual product branding, or Labatt as a whole?
There are two roles: a category role and a brand role. Most people don't know beer is naturally brewed with four natural ingredients with very few preservatives. Educating Canadians about beer as a category, we have a role to play there. When it comes to specific brands we've specifically targeted, we look to our Michelob Ultra and those other low-alcohol products… There's a perception that wine is healthier, and they've done a good job at communicating that as a whole category.

I'm hard pressed to think of a low-alcohol beer that has a strong brand, or one that doesn't live in the shadow of its full-alcohol predecessor.
Prohibition was the number-one beer innovation in its category when we launched in 2015, so we know there is a market and demand for it. The strategy for us was saying you get the same great taste as Budweiser, but at occasions where you don't want the alcohol. We tied it to very clear occasions, like lunch time or year-end moderation or after work.

Is this what you mean when you say you want Labatt to be an "all occasions" brand?
We used to see this all as a beer battle. Now, we look at all alcohol-appropriate occasions. Since [ready to drink products] are growing, for example, we made the move to acquire Mike's Beverage Company, which brought us Mike's Hard Lemonade, Okanagan Cider and Palm Bay, the number one ready-to-drink product in Canada. That, combined with our craft portfolio, gives us offerings in all those occasions.