Choom hires SVP of marketing
FGL's Chris Gagan has been brought on to lead the cannabis retail brand's marketing strategy.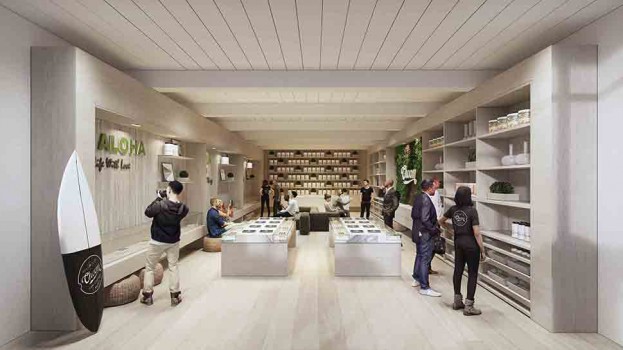 Choom is a company looking to establish itself as a leading retailer in Canada's cannabis market, and it has hired Chris Gagan as SVP of marketing to help lead the development of its brand strategy.

In his new role at Choom, Gagan is responsible for leading the creation and execution of Choom's brand and retail marketing strategy. He will also provide leadership and guidance to the company's marketing team, as well as insight to the overall corporate strategy. He will also help drive product marketing and market research, and reports to CEO Chris Bogart.

Gagan was most recently SVP of softlines at FGL Sports, where he was responsible for developing and launching exclusive apparel brands for Sport Chek, Mark's, Canadian Tire and Atmosphere. He has also had roles at performance apparel brand Sugoi and Fox Racing.

"[Gagan's] experience with lifestyle marketing, design and sports branding with Fox Racing and Sugoi Performance Apparel will be important in positioning Choom as a leading lifestyle brand in Canada," Bogart said in a press release. "In addition, his knowledge of retail merchandising will help accelerate and solidify Choom's position within the recreation cannabis sector in Canada."

Choom is a company that is looking to establish dispensaries that will sell its own hand-crafted products in provinces that will permit private retail locations for cannabis sale. While it is still in the final stages of approval to become a licensed cannabis producer and begin growing product to sell in its stores, that hasn't stopped it from getting ahead by developing the retail side of its business. In January, it unveiled its first concept design for potential retail locations (pictured, above), and earlier this month opened up applications to potential investors in individual stores.

Choom isn't the only company looking to become a leading retail brand in Canada's recreational cannabis market. Spirit Leaf, based in Calgary, is pursuing a franchise model for a network of lifestyle-inspired stores and claims to already have secured over 100 agreements for potential locations in various stages of development. Earlier this month, four licensed producers were selected to establish their own networks of cannabis retail locations in Manitoba.