Subway bolsters loyalty offering
The company aims to reverse sales declines with a refreshed Subway MyWay Rewards program.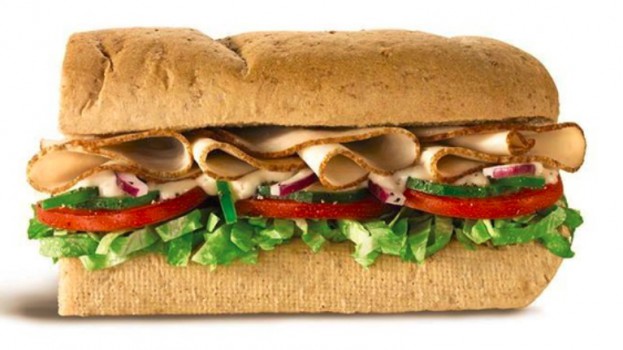 Subway will relaunch its loyalty program next month as it looks to reverse recent sales declines.

Subway MyWay Rewards will first launch in Canadian restaurants outside of Quebec beginning in March, with a Quebec expansion planned for late 2018. While the current program serves about 9,500 restaurants, or one-third of those across Canada and the U.S., the company said about 28,500 North American restaurants will participate in the new one.

According to Technomic, the company's sales in the U.S. dropped 4% last year after having fallen close to 2% in 2016. The chain has been facing increased competition against other QSRs racing to offer healthier food options.

Subway MyWay Rewards will offer customers a "customized experience" at every stage of the earning and redemption process, the company said. Customers will participate through the Subway app and website or in-store with a Subway loyalty card, earning four tokens for every dollar spent. Once a customer has accumulated 200 tokens, he or she will receive two dollars off any item on the menu. In addition, the program will also offer occasional "surprise rewards" such as free cookies, chips and occasional sandwiches.

Research played a large role in designing the new program, says Cristina Wells, senior marketing director at Subway Canada. The QSR heard from franchisees and field staff, as well as from customers in Ontario, British Columbia, Connecticut, Minnesota, Florida, Oregon and California.

Subway MyWay Rewards is part of a larger company effort to "transform the customer experience" through an omnichannel approach that integrates the app, remote ordering and in-restaurant kiosks.

"This ties directly into our overall approach which is to ensure our offers are relevant," says Wells. "The rewards are determined by each member's choices, not by a predetermined corporate decision. By being more closely aligned with our customers' preferences, we can better tailor offers, and we believe that they will continue to be loyal Subway customers."

According to one estimate, a customer will need to spend around $100 to be rewarded with $4 in savings, roughly the price of a six-inch sub and drink. Previously, they would have needed to spend $50 to receive the equivalent.

Subway will be supporting the launch of Subway MyWay Rewards with a campaign later this year.