2018 CRC: IKEA's wonderful world
From quirky to inclusive, the #3 brand on this year's list shifts its marketing toward CSR.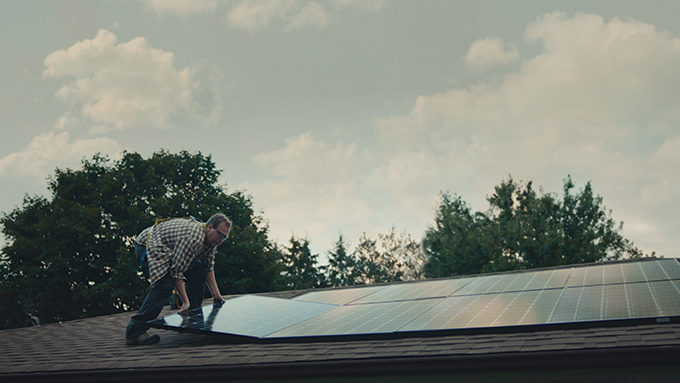 This article appears in the March 2018 issue of strategy.

Louis Armstrong's trees of green and skies of blue recently made an appearance in an IKEA ad. His wonderful world became the retailer's when it stitched together snapshots of a society where two girls can openly attend prom together; refugee children feel at home in a foreign country; sensitive men are the caregivers of aging fathers; and mothers can breastfeed their babes in public, without reserve.

While the tonality of this inclusive and progressive world of "Beautiful Possibilities" is a departure from the brand's history of quirky, humorous messaging – it's not a far cry from IKEA's broader picture efforts to be seen as "more than a home furnishing retailer," says Lauren MacDonald, its country marketing manager.

"Beautiful Possibilities" follows the brand's "Long Live the Home" platform, which was created by former AOR Leo Burnett. (Over the years, the agency helped IKEA win industry accolades, including for the "Cook This Page" poster that picked up numerous prizes in 2017 and helped secure the brand's third place position on the CRC.)

The new brand platform, by Rethink, is being used as a springboard to communicate all of the initiatives – on a local and global level – that feed into its overall CSR strategy. "Our communication very much connects to all of those things," MacDonald says. "All of those vignettes [in the spot], we can so firmly stand behind."

Much of the messaging from its recent advertising and communications connects to causes that the company supports. In its catalogue, for example, beside waste-sorting solutions and water-saving faucets, IKEA now features articles on its efforts to help children with disabilities in temporary shelters, how it's bringing jobs to refugees and other CSR initiatives that show it's engaged in society.

"We want to be a champion for those social issues, not just in our marketing, but in how we conduct business," says McDonald, pointing to IKEA Foundation initiatives that aid people and the planet.

Helping refugees has become a major push for the retailer. Its foundation is a leading private sector donor of the UN Refugee Agency, having given $198 million U.S. in cash and in-kind to the agency's programs since 2010. Here in Canada, IKEA stores collected $190,000 worth of in-kind furniture donations to help more than 200 refugee families settle in the country. And its iWitness program has sent employees to help out on humanitarian missions, such as refugee camps in Jordan, where they work with partners like UNHCR.

The staff's experiences in the field help start an internal movement, McDonald says, because when the participants return, they share first-hand stories of the foundation's ability to make a difference.

IKEA Canada is also pulling focus on the work that it does in sustainability. The retailer made a global commitment to be energy independent by 2020, and touches on that issue in recent advertising. For example, in the aforementioned "Wonderful World" spot, it shows a man affixing rooftop solar panels. There are also shots of an overgrown garden in an urban setting, while sheets air-dry outside.

MacDonald says IKEA Canada already met the energy target, with local stores having installed electric vehicle charging points and converting all of its lighting to energy-efficient LEDs. The company also acquired its second wind farm in Alberta in 2017 (the first came under IKEA's belt in 2013). Together, these wind farms produce four times IKEA Canada's energy consumption, according to its website.

Now, the brand is connecting those sustainability efforts at the store level, recently holding an internal sustainability challenge. Competing in groups, staff across the country kept track of activities that would help save energy or reduce their footprint, including composting or recycling. Employees received points for doing good deeds, which were filmed via hidden cameras for a video posted online (so far its tracked more than 400,000 views). Since last fall, stores across Canada have been sporting "good deed walls," with employees' efforts also recognized internally on social media. MacDonald says these initiatives impact workplace culture, but also help employees influence customers to carry out gestures to "make a difference."

"It's one thing to talk about the beautiful possibilities, but it's another thing to actually do them, be aware of the things we do in our everyday life and in our everyday work that can really make a difference," she says.

MacDonald says its marketing also reflects a deeper cross-section of Canada, from cultural to socio-economic differences – highlighted in the 2017 holiday spot "Bottle." In the ad, a single mother is shown doing her best to provide for her son. Come Christmas morning, she finds empty IKEA Korken bottles labeled with words like "love" or "fun" under the tree – her son's way of capturing moments in their lives. MacDonald says Korken since seen a 500% sales increase.

"I think that already is starting to demonstrate how we're evolving and working with the 'Beautiful Possibilities' and continuing to imagine and define what they can be for IKEA," she says.