Check it Out: Deconstructing the golden arches
Cropped into small pieces, the McDonald's logo serves as directions to nearby restaurants in a new OOH campaign.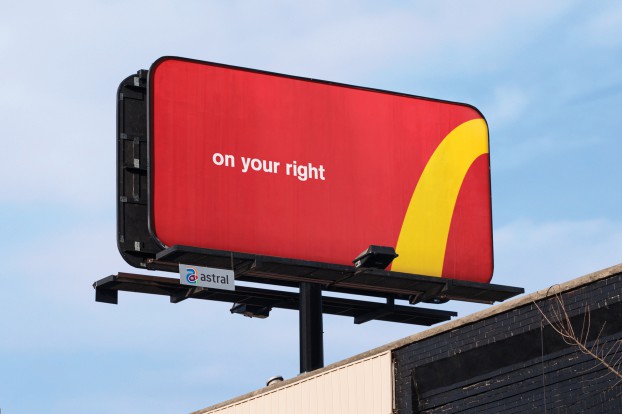 To add a level of consistency and fun to its out-of-home advertising, McDonald's recently deconstructed its iconic golden arches and transformed them into directional billboards.
The restaurant chain worked with Cossette on the "Follow the Arches" campaign, cropping the original logo into smaller pieces that could direct customers in the direction of the nearest McDonald's restaurant.
Ads containing the golden arches, found in countries across the globe, are often inconsistent in their look and feel, according to a case study video by Cossette, who led on the campaign. For "Follow The Arches" the ads were designed to be simple and consistent, with minimal colours and text. The move was also of playful way of demonstrating how recognizable the McDonald's symbol has become, even when only portions of it are revealed.
In Canada, the campaign consists of four billboards (three static and one digital) in high traffic areas across downtown Toronto and the GTA.
OMD and Novus worked on media.