Microsoft announces new AI platform
An upcoming Windows 10 update promises to make consumer apps work faster across all devices.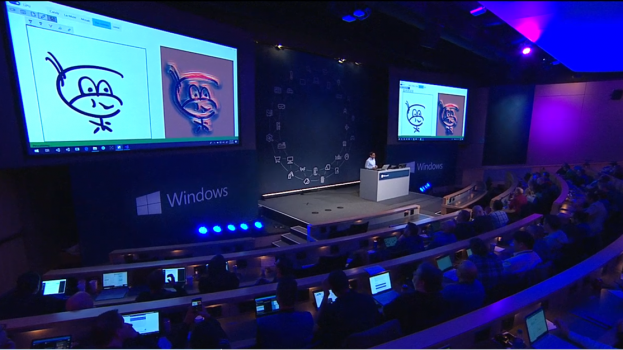 Microsoft has released a new AI platform called Windows ML, bringing new capabilities to any PC, tablet or IoT device that runs Windows 10.
ML was unveiled amid a number of other AI-related announcements at its annual Developer Day on Wednesday.
Windows ML will run on all Windows-powered device available to developers today and will be made part of the next major Windows 10 update in the spring. In addition to allowing those who create apps for Windows devices access to AI capabilities, ML takes a slightly different approach to the technology in the name of improving user experience.
As opposed to using cloud computing, Windows ML will mostly run on the hardware of the device it is installed on. Many AI systems utilize the cloud to handle the computing power required to "train" them on the data sets that inform how it works, as well update itself as it "learns" from more interactions.
But since Microsoft ML's AI will be pre-trained or have their learning models imported from other systems, the system only needs enough computing power to complete its given task.
Doing away with cloud processing allow users to access AI-powered functions while their device is offline. It will also bypass the latency issues that can  sometimes arise from having to send data from a device to the cloud and back, speeding up tasks.
For developers, the Windows ML API will instantly analyze the hardware a user is running on their device and adapt, eliminating the need for those creating AI-powered apps to worry about how performance issues might impact an app's effectiveness across different devices.
Tech site Anandtech also reported another example offered by Microsoft spokesperson for corporate applications of this approach. A factory could use the image recognition capabilities of an AI to analyze products coming off an assembly line for quality control, but if the product coming off that line are staying the same, there is no need for the AI to continue learning, eliminating the need for paying cloud server fees for a cloud server. It would give access to AI functions to companies who don't utilize cloud servers because of security concerns.
In December, Microsoft integrated AI and machine learning functions in Office 365 and its Photos app, and the month prior released Windows Hello, which allowed users to unlock devices using facial recognition.