Check it Out: Cupanion turns water into music
The reusable water bottle brand celebrates World Water Day through song.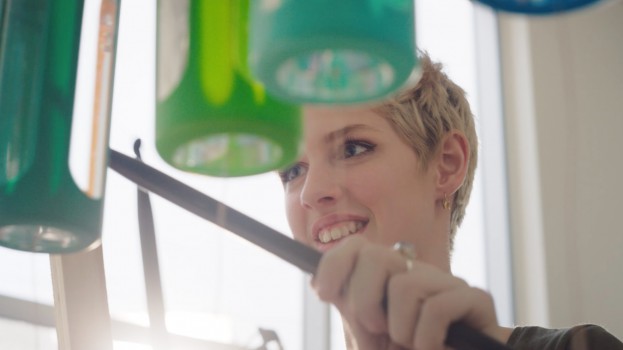 Reusable water bottle brand Cupanion has taken a musical approach to celebrating World Water Day, releasing a video that features a melody created using only its products.
The Ontario-based company partnered with Toronto's Send + Receive to create the 60-second video, and will be donating a cup of fresh water to WaterAid Canada each time the video is viewed online through its "Fill it Forward" initiative, now in its sixth year.
The concept may be familiar to anyone who's tried making music using crystal glasses. To create the melody, Cupanion filled each bottle with a different amount of water, making each produce a distinct sound when struck with a mallet.
"Unlike a lot of charitable messages, especially when Africa is involved, we wanted to make this a joyful expression," said Send + Receive partner and CD JP Gravina. "We didn't want to pull on heartstrings too much or rely on negative imagery to motivate people. So we decided to inspire people through song."
Cupanion is also expanding the "Fill it Forward" campaign on March 22 with the introduction of a scanable tag that can be attached to any reusable water bottle. Customers can scan the tag using the Cupanion Rewards app to earn rewards and track their impact on water-based projects. Each time the tag is scanned, the brand will also make a water donation to WaterAid.