Tech in Action: Alexa, mow my lawn
Husqvarna has announced voice-powered Alexa integration with its robotic lawnmower.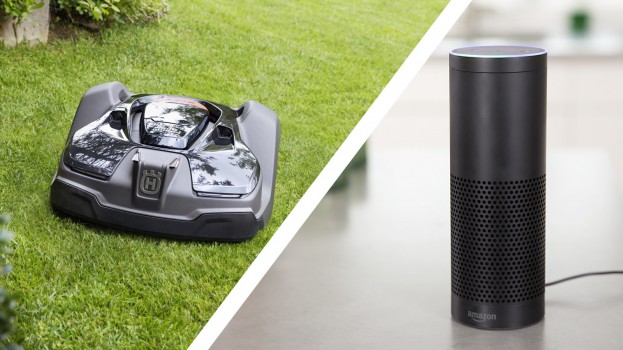 Handing control over landscaping equipment to artificial intelligence might seem like the beginning of a sci-fi horror movie, but Husqvarna is doing just that with the coming launch of an Alexa integration for its line of robotic lawn mowers.
Similar to how a Roomba cleans floors, Husqvarna's Automower maps your lawn and traverses it automatically, with the ability to start, stop or schedule a mowing from a switch on the device or through a mobile app.
Now users can tell the mower when to stop, start and park with a voice command issued through an Alexa-enable device. Users can also receive status updates on battery life and other technical specs through the device.
The feature will roll out in the fall on both new Automowers and those already in-market.
Previously limited to its own devices and some limited partnerships, Amazon has been making strides to integrate Alexa into a much wider range of third-party smart products.
Husqvarna is also no stranger to tech-forward thinking. The brand has previously launched a VR logging game to drive interest in its chainsaws, as well as the World Logging Championships, which Husqvarna sponsors.