Children's Miracle Network aims for impact
The charity moves away from stunt marketing in an effort to show the difference its fundraising makes.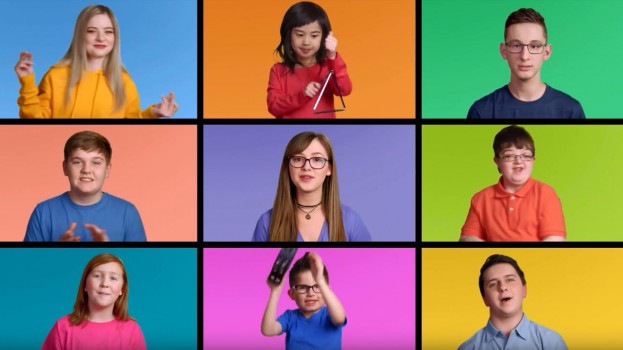 Children's Miracle Network has launched a new campaign in an effort to shift its marketing strategy and put more focus on the impact of its work in Canada's children's hospitals.
Every year, the 12 hospital foundations that Children's Miracle Network supports in Canada select a patient as a "champion" to represent each hospital, as well as the work it is doing and the community it is based. This year, the organization has released a video featuring each of the champions coming together to perform a rendition of "Stand By Me" as a way to ask Canadians to also "stand by their champions" by supporting Children's Miracle Network's work and the hospitals it raises funds for.
The campaign is led by Fuse, which also shot footage on-site at a Children's Miracle Network event in Orlando where the video debuted. That content spotlights the "champions" by telling their stories and is being rolled out on social channels to create a personal connection between would-be donors and the kids treated in Canada's hospitals.
"I believe that the best marketing these days focuses on what Canadians actually care about, and in our case, that's the kids themselves," says Mark Hierlihy, CEO of Canada's Children's Hospital Foundations, the organization that runs the Children's Miracle Network program in Canada. "This video takes two million kids treated at children's hospitals across the country each year and focuses on 12 champion kids. Who better to bring this story to Canadians than the kids themselves?"
Hierlihy says the campaign marks a shift away from stunt campaigns – such as its "Limitless Support" initiative last year – to "impact marketing" that is focused more on the work Children's Miracle Network does and the impact its fundraising efforts have.
"Everybody wants to mimic WestJet," he says. "The problem is that it takes the focus away from what we actually do. We want to focus on impact, awareness and fundraising. Impact marketing talks directly about the difference we make for kids across the country. This approach helps us show that we stand by our champions, show every other kid in one our hospitals that they aren't alone and they make the rest of Canada want to stand by them as well."
The goal of the campaign, as always, is to help drive Children's Miracle Network's fundraising efforts, which have raised more than $5 billion for 12 children's hospitals since 1983. Hierlihy says the organization's new approach also helps drive authenticity by focusing on the foundations that are supported by those fundraising dollars, instead of the "bells and whistles" of a stunt.
"The more we talk about impact, the more we are able to deliver authenticity at a grassroots level to show people that they do make a difference by donating money to children's hospitals," he says.