Former RIM exec Anthony LeBlanc lands at Modern Leaf
The cannabis brand's new CEO keeps it nimble, relying on experience from the tech sector to get ready for recreational legalization.
Modern Leaf has hired former RIM executive Anthony LeBlanc as its CEO as the cannabis brand seeks to develop a unique selling proposition in a field becoming crowded with senior business talent.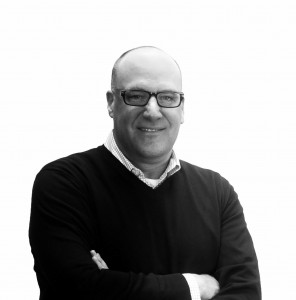 LeBlanc is the former executive in charge of global sales at Research in Motion (now BlackBerry), and was president and CEO of the Phoenix Coyotes NHL franchise from 2013 to 2017. It is through the hockey team that LeBlanc met its then-president of hockey operations Gary Drummond, a connection that would lead him to Modern Leaf's door.
"I got to know [Gary's] son Preston very well," LeBlanc told strategy. "Last year he reached out and said he'd entered the cannabis space. There are a lot of players out there, but we feel there's a need that isn't' being fulfilled – an organization primarily focused on education and providing customers with a bespoke experience."
Preston Drummond, Modern Leaf's founder and managing director, wants to position the company an an upscale retailer of cannabis smokeables and accessories, billing itself as part retailer, part educator to distinguish its brand both in Canada and globally.
"When they explained their philosophy, it made a lot of sense to me as a consumer," LeBlanc said. "That's always what I look for in an organization to be a part of: is it something that I would want to utilize if I wasn't part of the company?"
LeBlanc sees a strong parallel between Modern Leaf's approach and that of RIM, namely the dual-leadership executive team. Just as RIM's Jim Balsillie and Mike Lazaridis oversaw business and product teams, respectively, "Preston is the guy with vast experience in the cannabis sector, but he needed help on the business side. That's where I can help."
Related
· Health Canada unveils cannabis packaging rules
As regulation concerning marketing of cannabis products has yet to be finalized, LeBlanc says his new company (like every other in the industry) must remain flexible with its planning, ready to strike when regulators make their call on packaging, promotion and the like.
"You can't do anything with finality," he said, but he draws parallels to his time in the tech sector. "That industry changed every single day. You just have to be nimble… There are two or three plans I feel we'll be able to pursue wholeheartedly based on where we think regulation is going to go. But in the background, we probably have eight projects in six different jurisdictions across the country and we're looking at international opportunities.
"The trick is keeping all those balls in the air and being ready to strike with one of them."