Tech in Action: Go ahead, touch the art
National Gallery of Prague uses VR to help the blind experience some of history's greatest masterpieces.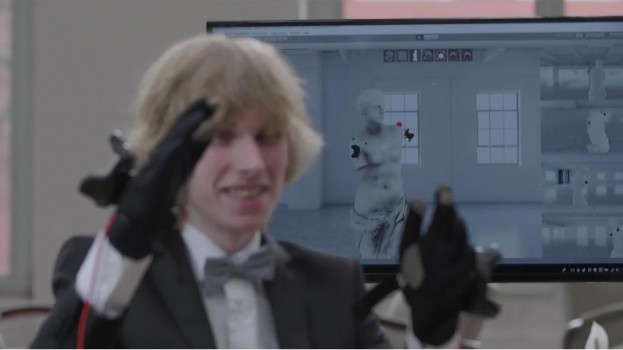 Like any art gallery or museum, the National Gallery of Prague tends to frown on visitors touching its exhibits and collections. But that tends to leave most art inaccessible to the visually impaired. However, the gallery recently found a tech-y way around that policy for people who might not otherwise be able to appreciate it otherwise.
It worked with the Leontinka Foundation, agency Geometry Prague and VR studio NeuroDigital to create digital versions of The Head of Nefertiti, the Venus de Milo and Michelangelo's David that could be touched and experienced through VR.
Instead of the headsets and visual environments most people associate with VR, "Touching Masterpieces" instead virtually recreates the art through touch. Haptic receptors on the NeuroDigital's Avatar VR gloves emit vibrating feedback that communicate depth and texture to whoever is wearing them. The gloves were specially adapted for "Touching Masterpieces," giving the blind and visually impaired the kind of feedback that would help them experience the pieces of art to their fullest extent.
"Touching Masterpieces" was on site at the National Gallery last week, but the experiences can also be downloaded by anyone with a compatible VR device.