Media-jacking on the rise
How brands fought passivity by interrupting the regular flow of content on TV and in digital.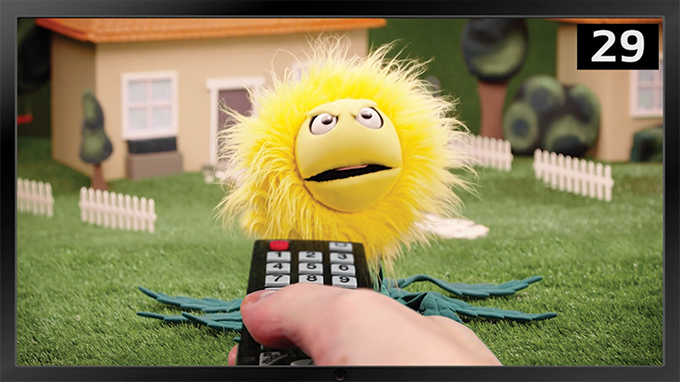 This is part of a deep dive into the trends, tech and insights that powered the winning campaigns from the 2018 AToMiC Awards. Keep your eyes peeled for more this week and be sure to check out the list of winners from this year's awards.
This story appears in the April 2018 issue of strategy.
We interrupt this story to bring you a new kind of marketing tactic. It's a disruptive one, filled with pesky weeds, stalker banner ads, interjecting ads, and pre-roll masked as unskippable content.
Media-jacking was a marketer fan favourite in 2017, with brands from alcohol to air travel slyly interrupting TV and digital content with their messaging. Scotts Canada's Weed B Gon, for one, took the traditionally passive television format and made it interactive.
While viewers mostly change channels to escape commercials, Scotts and agency Rethink encouraged them to do the opposite. The insight behind the "Prickly TV Scavenger Hunt" lay in the fact that, when left untreated, weeds start to spread annoyingly fast. The team aired a 30-second commercial that featured Prickly, a puppet dandelion that delivered an obnoxious monologue, before daring viewers to use their TV remote to flip to specific channels where they could watch him multiply, and then die.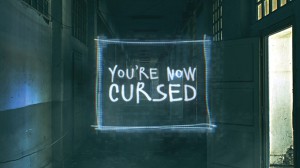 In a similar hunt-based campaign, this time online, Svedka and Bensimon Byrne used the creepy effects of retargeting banner ads to haunt consumers before Halloween (pictured, right). The seasonal campaign began when a person watched a "cursed" pre-roll. The video delivered a cookie to their browser, which then enabled contextually relevant banner ads to be present wherever their web browsing took them. The brand could follow a person's whereabouts, and then insert their location in the relentless "Banner Ad Curse." Browsing incognito? Svedka knew that too, and would let them know they were being naughty.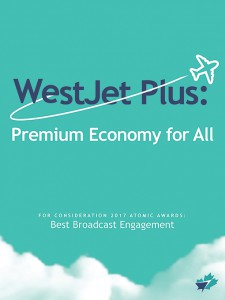 WestJet took a much less disruptive approach, though still sneakily edging into content with a media-first execution. To promote WestJet Plus, Media Experts negotiated with Rogers to insert the brand in the dead (and untapped) air that exists in the "fade to black" transition between TV content and commercials.
The team repurposed the editing technique (before a show entered a commercial break and as it came back) during shows and added a three-second ad (pictured, left). News travelled fast and the idea caught on. Soon after WestJet claimed this previously unused space, 15 more advertisers called Rogers to do the same.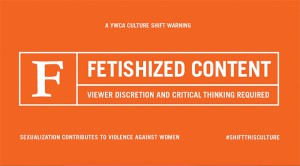 When the YWCA wanted to warn young people of the effect of sexualization in popular media, it worked with Rethink to hijack YouTube's advanced ad retargeting. It chose illicit music videos to deliver warnings disguised as unskippable six-second pre-roll ads (pictured, right). The "Six-Second Ambush Advisories" ran before videos objectifying women across all musical genres, and aimed to shift attitudes and actions that perpetuate the sexualization of women.
It's a tenor takeover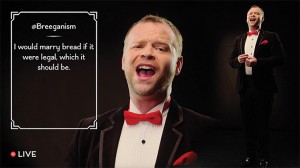 Modern-day marketing met classical Italian tradition when Weston Foods' D'Italiano hired the services of three tenors and had them belt out Tweets in a rich baritone.

When the bread brand decided to go back to its Italian roots with the "Live Large" platform, agency Union helped it perform a "Tenor Takover" that would connect with millennials where they consume content: YouTube.

For one day only, the brand dramatized the ways people can bring the passion of Italy to the everyday by taking over YouTube's masthead and having real tenors sing users' Tweets in real-time.

People could submit 130 characters or less, talking about bread or simply how they like to "Live Large," either from the YouTube banner or directly on Twitter. Then, the singing would begin.

The biggest challenge for the team was figuring out how to work seamlessly with Google and Twitter. Responses needed to be quick, and not only did the agency have to respond in real-time, it also had to weed out any inappropriate Tweets.

Overall, the "Tenor Takeover" activation resulted in 33 million impressions and more than five million unique impressions. The brand recieved two Tweets every minute, and users spent a total of nearly 25,000 hours watching the broadcast. Google Canada even called it "one of the most clever uses of Live Streaming in a Masthead to date."