Let's get integrated
These brands utilized all available touchpoints to get the word out about everything from beer glasses to figurines.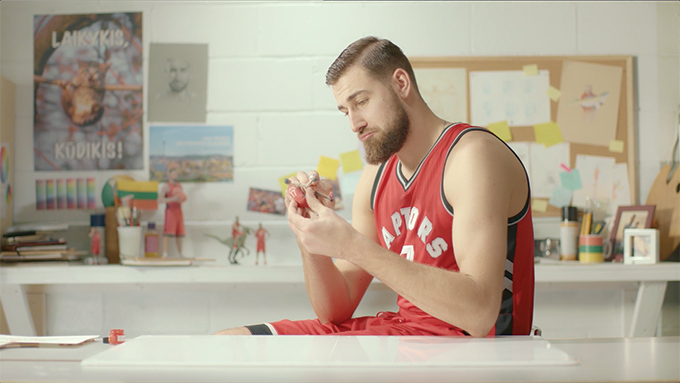 This is part of a deep dive into the trends, tech and insights that powered the winning campaigns from the 2018 AToMiC Awards. Keep your eyes peeled for more this week and be sure to check out the list of winners from this year's awards.
This story appears in the April 2018 issue of strategy.
There were banners in the sky, their message colossal and undisguised. Door hangers were fastened to the entrances of Toronto's duplex homes; while theatrical earmuffs and earplugs were given out like candy. You couldn't even read a newspaper, listen to the radio, watch television or browse online without being assaulted with apologetic creative from Montreal as it celebrated 375 years.
Tourisme Montreal's "Sorry" campaign had La belle province shouting from every media touchpoint imaginable, making it one of the most aggressive (and effective) integrated pieces of work to come out of this year's AToMiC Awards. Lg2 took the creative concept around apologizing to Toronto for all the ruckus Montreal would make during its milestone year, and stretched it as far as it could go, reaching all corners of the city, above and below.
The campaign was deployed in two phases: first in Toronto, then in New York. The tourism board went after those two cities directly, using their proximity as "neighbours" to ask for forgiveness and rouse them enough to consider visiting. The province chose the apologetic route as a nod to Canadian courtesy. While in Toronto, the team dominated the streets with ads and brand ambassadors invited folk to join the party, some even handing out complimentary flights from Air Canada so people couldn't refuse.
Then, when the campaign moved to New York, the team tapped Montreal-born actor William Shatner in videos where he apologized directly to New Yorkers for the bedlam that was about to ensue. This phase of the campaign also included a microsite, GIFs and videos that were developed according to online browsing interests.
After all of that, the tourism board saw Google searches for the destination skyrocket, tracking more than 10 times the average number of queries. Visibility for the Toronto phase was at an all-time high, with more than 50% organic PR than the previous year.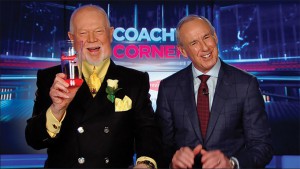 Budweiser's "Goal-Synced Arena" was another integrated program that stretched the limits of a creative idea.
Working with UM and Anomaly, the beer set out to put the thrill of the goal in fans' hands. It had already distributed Red Light glasses in stores, but this time it took those clever drinking receptacles and gave them to thousands of fans during Vancouver Canucks and Calgary Flame games. By doing so, it would allow Budweiser to cloak stadiums with its branding.
Starting with the singing of "O Canada," lights were dimmed and thousands of the RFID-triggered glasses flashed red when the lyrics "with glowing hearts" were sung. Then, when Canadian teams scored a goal, the arena lit up with the Budweiser colour.
What made this program integrated wasn't just the coordination of Red Light glasses in arenas, it was also how Budweiser synchronized the experiential stunt during live broadcasts of the games. The brand worked with Rogers to air branded footage in highlight reels during Sportsnet programming. It was also promoted by local radio celebrities, who let Westerners know that the Red Light glasses were also available in-case. Even Don Cherry of Hockey Night in Canada talked about the program on air during the Coach's Corner segment, where he raised a Red Light glass to millions of viewers. All of this helped the brand boost relevance by an impressive 10.4% in Western Canada.
While Bud focused on covering all the touchpoints for hockey, Interac had an even broader challenge of reaching women at point-of-purchase. The brand targeted women (in their 30s and 40s) who were "change- and tech-averse." They run a household with a below-average income and have a strong preference for cash to help control spending. Zulu Alpha Kilo and Media Experts decided to use this to the brand's advantage, and create a far-reaching campaign that would show how Interac Flash (which uses tap technology) can help keep her life in balance.
The "Story of Flash" campaign kicked off with a long-form video called "Life in Beeps," which told the story of a woman's journey through the different "beeps" and sounds from life's little moments, from childhood to motherhood.
It then moved offline, when the team built and installed a "Flash Box" in different parts of the city. Created to look like an Interac Flash-enabled debit card, the box gave streeters free gifts depending on the time of day, from a morning coffee to a lunchtime sandwich. The interactions were then captured and edited into an online film.
While offline, the brand also created co-branded OOH boards and TSAs that coupled small purchases with the tag "Flash It" near merchants where they could buy the items. And finally, inside Cineplex, the brand reminded people to use Flash at ticket and concession counters. All of which led to a 15.1% growth in Flash transaction volume.
Communicating across multiple touchpoints can certainly help create awareness for a new product that sits among an array of others. GoDaddy, for example, needed to get small business owners to try its website building tool. So, working with Juniper Park/TBWA and Wavemaker, the brand discovered through research that many "go-getters" have an affinity for sports. Basketball, in particular. So it did what any brand looking to reach business-owning sports fans would do, and partnered with the Toronto Raptors. The team then enlisted player Jonas Valanciunas (JV) to let GoDaddy help him pursue his passion for little things (ironic, considering the man stands seven feet tall).
The brand got another real GoDaddy client, Selftraits, to create Itty Bitty Ballers, which were mini 3D-printed versions of JV. It then developed a fully integrated campaign (pictured, above) that announced his "business venture" online. The business was also supported with OOH, TV spots, video, and paid social, which led to all of his figurines being sold out in the first 10 days.
And finally, in a category filled with "seen it all before" messages that use every scare tactic in the book, cross-platform campaigns with fresh insights can lead to behavioural change. Ontario Ministry of Health and Long-Term Care wanted to curb smoking among millennials, so the government body worked with agency BBDO to create an integrated campaign that would encourage (repeated) failure.
Smokers who intend to quit will often fail, multiple times. Rather than see failure as a weakness, the team decided to present it as a normal, necessary and noble part of the quitting journey. Enter "Be a Failure," a campaign that focused on reaching 18- to 34-year-olds where they typically engage in smoking: while browsing on their smartphones and at restaurants and bars.
The creative called for people to embrace failure, with ads spread across video, display, Facebook and Twitter, as well as through influencers and in posters at resto-bars and on campus. Eighty one per cent of those who saw the creative said it made them seriously consider quitting.