Changing lanes
Settled into a new role at Leo Burnett Chicago, Jordan Doucette talks about fostering ideas and how to support women in the industry.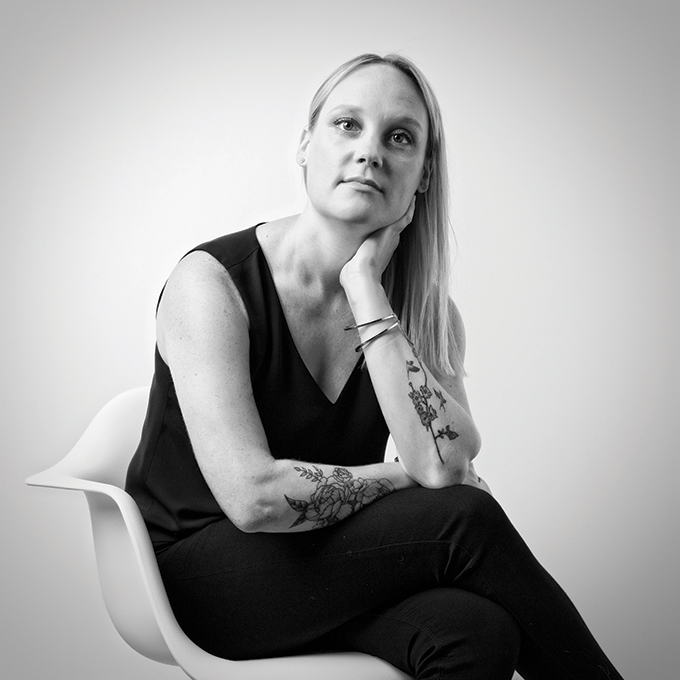 This story appears in the April 2018 issue of strategy.
For Jordan Doucette, being a judge in Cannes last year made her look at what else she could achieve in a career that's so far included major campaigns for brands like Canadian Tire, Telus and Pfizer.
"I was exposed to all these amazing judges doing interesting stuff," the former Taxi CCO tells strategy. "It motivated me to take a good hard look at my portfolio and what was missing. For me, that was a big global piece of business."
In January, Doucette found that opportunity in Chicago, joining Leo Burnett to lead creative on its Kellogg's account. Months into her new role, she spoke with us about what she's learned (and what everyone really thinks about Canadian creative).
Don't be too precious with creative ideas
Last week we pitched something, but hadn't decided all the ways it could come to life. Our planners were like, "That's amazing, here's what we can do to light it on fire." There's nothing more motivating than someone figuring out how to get your idea a bit more pointy so more people are going to see or engage with it.
Being focused on business results doesn't always mean over-engineering. You just need good leadership to guide the baby and make sure it's getting input from impressive people.
Canadians shouldn't sell themselves short
Whether it's talking to my client or people at Leo Burnett, the perception of Canada and its work is really great. We're known for being nimble.
Sometimes I was hard on myself and thought, "Oh, it's little old Canada and we're coming up with ideas just for us."
I shouldn't have felt that way. We don't have the same budgets, but that doesn't impact the idea as much as we let ourselves believe. In fact, I think it makes our ideas work harder.
Support for women in the industry needs to come from both sides (as well as the top)
When I came to Chicago, so many women from other agencies reached out to congratulate me. It made me think, would I have done that if I knew a woman was taking on a new leadership role? I realized you also need to support women who are doing the job, and they can help the ones trying to elevate themselves.
I want more men to advocate for us, instead of us pushing our way in. Why aren't they figuring this out at an offsite? Why aren't they demanding our presence because they believe our voices and leadership are important?
I don't believe men don't want women at the top with them; they just don't have our perspective. They don't get that women who don't see other women in a job like theirs feel like it's never going to be available to them. It's one thing to say you're not against women leaders, but if you're not actively changing the opportunities women have, they might not pursue that job. Without action, it makes well-meaning initiatives feel like lip service.