Karen Sterling's plans for Giant Tiger
The VP of marketing discusses what's next for the retailer after overhauling its fashion merchandising strategy.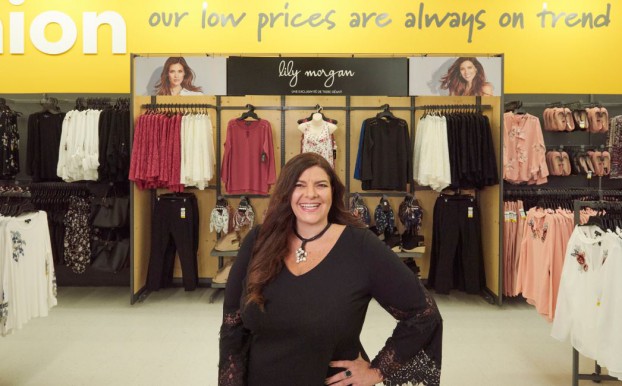 Karen Sterling joined Giant Tiger as VP of marketing in 2015 with a mandate that included transforming the value-focused retailer's product offering to make it more relevant to consumer needs and simplifying the shopping experience.
The company's evolution has been five years in the making, but Sterling has accelerated the pace of change. Since her arrival, Giant Tiger has begun renovating its stores to make room for new private-label fashion brands – a merchandising strategy it will soon apply to other wares – and continued to beef up its digital capabilities and enhance its e-commerce site.
In February, it launched Carisma, a private women's essentials exclusive brand, with a digital campaign that was unconventional for the retailer. The launch was supported by a one-hour fashion show on Facebook Live that reached over 105,000 customers, 20,000 of which stayed online for the full hour.
Sterling sat down with strategy to discuss what's next for the department store.
You've recently launched a number of private fashion labels as part of your in-store merchandising strategy. What have been some of your learnings?
We decided to start with fashion. We started with women's fashion, then childrenswear, then moved into men's fashion. We launched ten private label brands in under two years. But how we went about it was a little different. We created fashion houses. Now that makes us sound premium, but it's about making it easy for mom to find what she wants… Women tend to shop more frequently; they're not as afraid to try on and return things.
With men, it's much more mission based. So we've designed the men's area very simply [by grouping the same type of products together]. Unlike women who want coordinated outfits, men say, 'Show me all the t-shirts, all the shorts, all the brands, and I'll just pick from that.'" We've taken that learning and created a really easy, fast shopping experience. This fall, we'll be taking the success we've had in fashion and taking it into our housewares.
Why housewares next, and how will they be organized?
We were seeing incredible growth in housewares. But we want it to be organized differently than with fashion; we want it to be organized by room. We'll be revamping to reflect that. We'll be bringing in national brands plus our own exclusive brands to provide the same good, better, best offerings as in the fashion and grocery areas.
What are your priorities in e-commerce?
We initially looked at our website as more of an extension of our aisle. Then we realized as we started to bring in and launch our exclusive private-label brands that our customers wanted more of that. But how they wanted it was the most important thing. So we've really expanded our e-commerce area. We have more than 6,000 products online.
Have you changed your marketing team to reflect your new priorities?
I did some initial restructuring to align with our core growth areas, and I was able to promote a lot of people. We'll work with our advertising agency, Yield Branding, on major campaigns, but we've grown, since I joined, from about 25 to over 40 within our marketing group. Part of that omnichannel approach meant taking on the digital area, and I brought in the [necessary] skillsets. Also, taking customer service in-house. It's one of our best research funnels, because we get unfiltered feedback from our customers.
You speak of the success you've seen with this strategy so far. Any figures you can share?
We're a privately held company, and we don't share specific numbers. But I can tell you that at the end of the Christmas season, we had one of our best years ever. We've seen the average basket size increase; we've seen the mix of the basket change and be more broad-based. We know we're on the right path.
Editor's Note: This article previously identified Sterling as Giant Tiger's CMO. We regret the error.