North Face and FitSpirit partner on women's initiative
How the apparel brand's global platform, focused on diversifying its campaigns and products, is coming to life in Canada.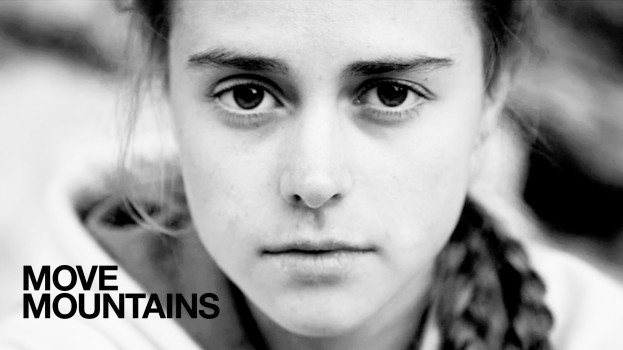 The North Face has launched a global initiative focused on women, one that seeks to change the way it designs and markets its products and to bring more visibility to women in the athletic and outdoor adventure space.
The new platform, announced last week, includes an advertising campaign, collaborations with women-focused organizations in Canada and the U.S., the creation of two women-specific stores south of the border and increased investment in product design for women. As part of the initiative, The North Face has pledged to ensuring equal representation of women in all its future advertising, including social media and branded content.
"We know better than anyone that there are plenty of women out there who are already accomplishing incredible, inspiring things every day. Yet women and girls don't see themselves represented as 'explorers,'" said Tom Herbst, global VP of marketing at The North Face, in a press release. "We had a simple theory that if women and girls see more role models in exploration, it will create more female role models for future generations."
The "Move Mountains" brand platform, developed by Sid Lee's Los Angeles office, aims to celebrate the stories of adventurous female explorers. The marketing effort includes digital videos and social activations that underscore the experiences and adventures of the campaign's brand ambassadors.
Traditionally, The North Face has been a very product-focused brand, says Maxim Turcotte, brand and sports marketing coordinator at The North Face's Montreal outpost. But starting with last summer's "Walls are Meant for Climbing" campaign, it has started to move towards being a little more values-driven in its messaging.
"There's a lot going on right now," says Turcotte, "and it's an opportunity for us to stand for something and to speak to that and be proud of these social movements."
He says the company has recognized that "there's been a lack of women role models" and that the "Move Mountains" initiative has given it the opportunity to continue working with women it has already partnered with to build momentum for female empowerment.
In Canada, The North Face has also partnered with FitSpirit to launch a program similar to the one being done in the U.S. through The Girl Scouts of America. FitSpirit helps teenage girls in Ontario and Quebec become more active through extracurricular activities. The North Face worked with FitSpirit last year, but saw an opportunity to "leverage that partnership to help them gain exposure throughout the entire campaign and bring that partnership to the next level," says Turcotte.
Other creative assets in the platform have not been changed for the Canadian market, but Turcotte says the featured female influencers resonate locally. They include several The North Face athletes – alpinist Hilaree Nelson, climbers Ashima Shiraishi and Margo Hayes and ultrarunner Fernanda Maciel – as well women's advocate America Ferrera, NASA scientist Tierra Guinn Fletcher and musician Madame Gandhi.
As part of the campaign's social push, the brand is encouraging followers to post black and white images of their female role models on Instagram using the hashtag #SheMovesMountains. The images are appearing on the brand's Canadian website, and select submissions will be featured in a public art display in New York City this summer.
Turcotte notes that the platform includes a commitment by The North Face to try to close the gender pay gap on the athlete team, to invest in building more women's products to bring more "motivational and inspiring women into the organization."