2018 Marketing Awards Shortlists: Multicultural
Here are the contenders vying for an "M" award in the category that celebrates culturally diverse work.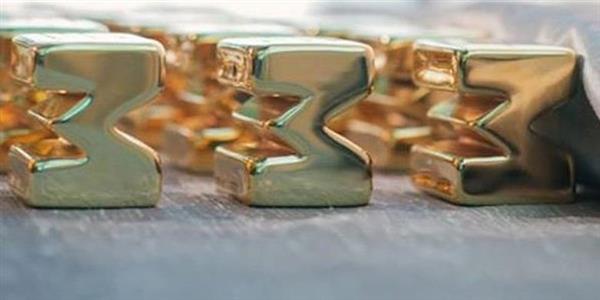 Every day this week, strategy will be rolling out the shortlists for 2018 Marketing Awards. Be sure to check here for all of the shortlists announced so far.
Six jurors recently spent a day huddled together, poring over papers, their eyes affixed to a screen, as they judged the Multicultural category for the 2018 Marketing Awards.
The fruits of their judging labour will be announced May 31 at the awards gala in Toronto, but for now, below is the shortlist of the work that made it into the final round of judging and have been nominated for the chance to pick up an "M" trophy next month.
The Multicultural jury was co-chaired by Nourish Food Marketing's Salima Jivraj, and the live jury panel included Captus Advertising's George Kan; Balmoral Multicultural Marketing's Ian Koo; Bluesky Creative's Elsa Lai; Monsoon Communication's Sachi Mukerji; McCann's Meghna Srinivas; and Dyversity Communication's Jensen Tsoi (with online juror Kate Zhao from Hamazaki Wong Marketing Group on the phone).
Strategy will be releasing the shortlists for Design, Craft and Main every day this week. For tickets to the show, you can contact Lia Minquini  or Joel Pinto.
| | | |
| --- | --- | --- |
| Campaign | Brand | Agency |
| Smart Choice | Arbor Memorial | AV Communications |
| OLG PlaySmart – Multicultural Social Media | OLG | Balmoral Marketing Inc |
| How South Asians Get #RetireReady | TD Bank | Barrett and Welsh |
| Two to Tango | Allstate | Barrett and Welsh |
| Save on a Fave | Walmart | Barrett and Welsh |
| How South Asians Get #RetireReady | TD Bank | Barrett and Welsh |
| Plan for the Year in Spring | Walmart | Barrett and Welsh |
| The TD Ready-For-Desis Mortgage | TD Bank | Barrett and Welsh |
| Save on a Fave | Walmart | Barrett and Welsh |
| Start School on the Right Note | 3M – Post-It Notes | Barrett and Welsh |
| Save on a Fave | Walmart | Barrett and Welsh |
| Snap, Cracker, Pop | Allstate Canada | Barrett and Welsh |
| Start School on the Right Note | 3M – Post-It Notes | Barrett and Welsh |
| Save on a Fave | Walmart | Barrett and Welsh |
| Moving Away | BC New Democratic Party | Captus Advertising |
| Campaign Spending | BC New Democratic Party | Captus Advertising |
| Not working for you | BC New Democratic Party | Captus Advertising |
| IV Line/Cardboard Box/Jenga | BC New Democratic Party | Captus Advertising |
| Cardboard Box | BC New Democratic Party | Captus Advertising |
| French / Life Lines | Chinese Canadian Military Museum | Captus Advertising |
| Chicken/Horrible | Connect Hearing | Captus Advertising |
| Perfume | BC New Democratic Party | Captus Advertising Ltd |
| RBC Year of the Dog | RBC Royal Bank | Dyversity Communications |
| Coca-Cola x Vaisakhi | Coca-Cola Canada | McCann Canada |
| Cooking Tips – Cantonese | Freedom Mobile | Monsoon Communications |
| Cooking Tips – Mandarin | Freedom Mobile | Monsoon Communications |
| Cooking Tips – South Asian | Freedom Mobile | Monsoon Communications |
| BCAA – Travel Insurance – Radio | BCAA | Response Advertising |