A long ways to go
Editor Jennifer Horn on the less-discussed ways technology could impact the future of marketing.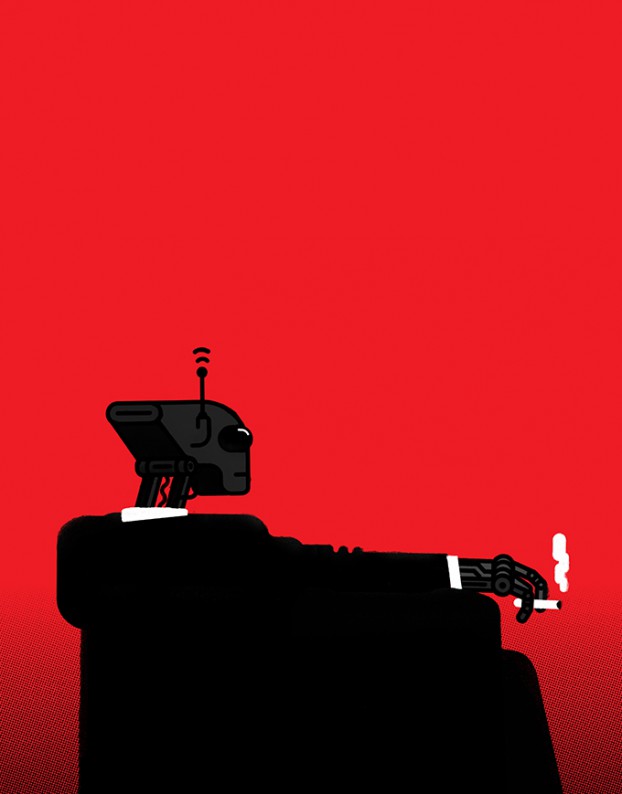 In case you missed it, the internet lost its marbles recently when a member of the AI family did the most terrifying thing a subservient virtual being could ever do: laugh.

Not on command, and sometimes just before bed (*shiver*), Alexa has been reported to casually cackle at its owners. And not that awkward robotic "ha-ha-ha," mind you, but with an eerily human chortle. She's since caused a commotion on Twitter, a revival of Terminator memes and Buzzfeed headlines that reek with paranoia: "If My Amazon Echo Starts Randomly Laughing, I'll Leave Earth."

OK. So we're nowhere near Phillip K. Dick's apocalyptic Do Androids Dream of Electric Sheep? world. Bounty hunters aren't being paid to track androids that have gone violently rogue (yet). However, the Alexa glitch – which Amazon quickly corrected with a language command tweak – could serve as a cautionary tale for marketers investing in tech.

AI, big data, and all the Next Big Things are a work-in-progress. Bugs are fated. And all parties (developer and user alike) are in a seemingly perpetual test-and-learn phase. According to a PHD book, we're actually still in the "Extraction" stage of a great and mighty "Merge" – the beckoning age (taking place in about 40 years) when "technology and humanity will, both symbolically and literally, fuse together." We haven't even begun to scratch the surface of the impact, writes PHD. That will only really begin to unveil in 2020 when "deep learning AI technology starts to understand us, our context, our routines and it even starts to run our lives for us." Perhaps slow and steady is what wins the race, anyway.

In our most recent issue, StrategyDaily editor Josh Kolm investigates a subset of business issues marketers should consider when exploring AI and blockchain in our cover story.

The story is a much-needed reality check on all the questions you should be asking: from infrastructure (are your tech stacks up to snuff?) to ethics (are you being responsible with that data?) to the growing paradox of choice (do you really need all the shiny new toys?). These are some of the foundational questions, writes Kolm, that need answering before technology can begin to deliver what's promised.

And with regulations in Europe tightening, as GDPR calls for more transparent collection of data and comes into effect this May – potentially carving the path for Canada's own privacy laws to follow suit – laying the groundwork for responsible AI has never been more vital.

In the meantime, as you ponder these questions and concerns, kick back and read the stories filled with cases from our AToMiC winners as their biometric-tracking and hyper-targeting ways play their own role in "closing the gap between technology and us" (seriously, look up the Merge book, it's well worth a read).