Sorrell steps down from WPP
The holding company's CEO has left following an investigation into alleged misconduct.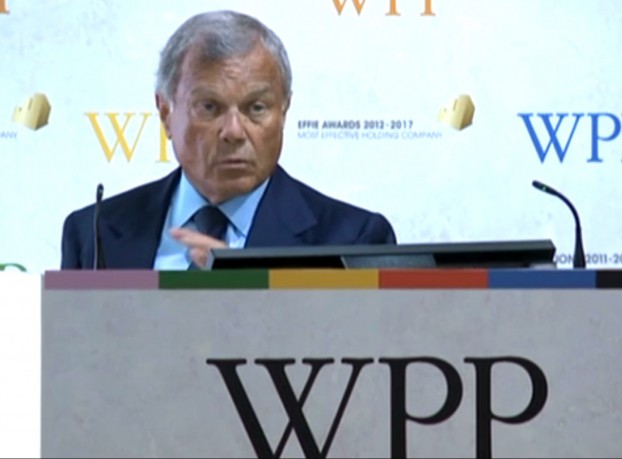 WPP is on the hunt for a new CEO, announcing over the weekend that company founder Sir Martin Sorrell has stepped down from the position.
In a statement issued on Saturday, the holding company said the change is immediate. Current WPP chairman Roberto Quarta will become executive chairman until a new CEO is found. Mark Read, CEO of Wunderman and WPP Digital, and Andrew Scott, corporate development director and COO for Europe, have been appointed joint COOs for WPP.
Per his employment agreement, Sorrell will be treated as having retired, meaning he is still eligible for compensation in the form of shares if WPP hits group performance targets.
Earlier this month, The Wall Street Journal reported that WPP's board had launched an investigation into Sorrell following allegations of misuse of company assets and improper personal behaviour, citing a source familiar with the matter. WPP later confirmed that an investigation was ongoing, though did not go into detail about its nature beyond the fact that it involved an allegation of personal misconduct against Sorrell, stating that the allegations "do not involve amounts which are material to WPP." Sorrell denied the allegations.
In announcing Sorrell's departure, WPP said the investigation had concluded, and did not give any details about its findings beyond the fact that it did not "involve amounts that are material." In his own personal statement issued on Saturday, Sorrell said it was in the best interest of employees, clients and shareholders for him to step aside.
While WPP has faced criticism from shareholders in the past for not having a clear succession plan in place for the 73-year-old Sorrell, the outgoing CEO said in his statement that a "plan has been in place for some time," adding that Read and Scott "are well qualified and experienced [...] to deal with the geographic and technological opportunities and challenges our industry faces."
Previously overseeing numerous corporate takeovers as financial director of Saatchi & Saatchi, Sorrell first bought WPP – then known as Wire and Plastic Products plc, a manufacturer of shopping baskets – in 1985 after looking for a company that was already publicly listed from which to build a global marketing services company. Since then, through a series of acquisitions, Sorrell grew WPP to become the world's largest advertising company.
WPP's long list of agencies in the Canadian market include Grey, Taxi, J. Walter Thompson, Ogilvy, John St., Mirum, Mindshare, Mediacom, Group M, Hill + Knowlton, Cohn & Wolfe, Geometry, National PR, The&Partnership, Wunderman and Wavemaker.
WPP's 2017 earnings report showed that top-line growth and operating profits were flat, or showing only marginal growth, with Sorrell himself saying it "was not a pretty year." The mixture of lacklustre financial performance and Sorrell's departure has led several industry analysts to speculate that new leadership could favour breaking up the advertising giant.