Jays Care Foundation spotlights 'Unstoppable Kids'
The charitable arm of the Toronto Blue Jays is promoting its work with a more consistent brand platform.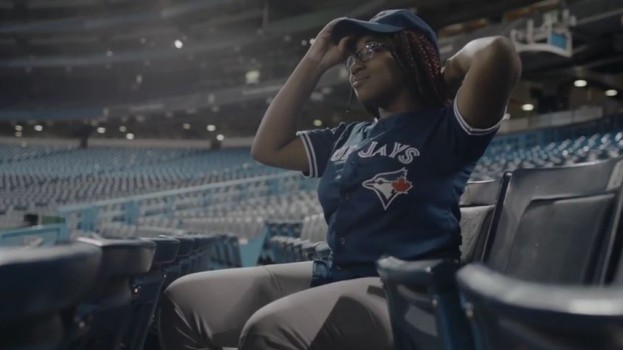 Each year, Jays Care Foundation, the charitable arm of the Toronto Blue Jays, helps approximately 65,000 children within marginalized communities across the country through baseball programming.

However, Jays Care supporters aren't necessarily aware of the charity's national scope, says Ben Sibley, digital marketing specialist at Jays Care Foundation. He says that past marketing efforts have been tied more directly to its individual programs, such as Rookie League, Challenger Baseball, Home Run Scholars, Girls At Bat and James Bay Girls At Bat.

"The challenge is that there's a lot of different messages going out," he says. "As the charitable arm of Canada's only MLB team, we deal with all of those different groups. The challenge for us was to come up with one consistent and cohesive message that could tie all that together."

Initially, Isaac Reputation Group reached out to Jays Care to help with smaller projects. But eventually the organization realized it needed "one overarching message to tie everything together," says Sibley, while making sure the message accurately portrayed the children that it serves.

Now, the organization is seeking to address those challenges with the launch of #UnstoppableKids, a campaign to raise awareness of how it supports children without access to sport – from First Nations children living in Indigenous communities to kids with cognitive and physical disabilities.

The campaign includes 30-second and 60-second TV spots, radio, social posts, a digital presence and in-stadium signage, including poster-sized portraits at home plate, with creative shot within Toronto's Rogers Centre.

The main TV spot, which debuted during the 7th inning of the Blue Jays' opening game against the New York Yankees, shows children explaining how they have personally benefited from Jays Care programming (other spots delve deeper into the experiences of individual children). The overriding creative message is that these are "#UnstoppableKids."

Jays Care will continue sharing and developing the content over the course of the season, and Sibley says the campaign has the potential to last multiple years.