Kelseys goes old-school for 40th anniversary
The restaurant chain looks to capitalize on its 1970s roadhouse roots in its first TV brand campaign in decades.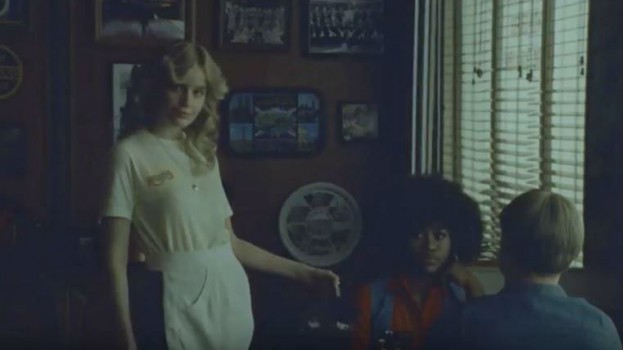 Kelseys has launched its first TV brand campaign since the 1990s, using its 40th anniversary as an opportunity to celebrate its heritage with creative steeped in nostalgia.

The Cara-owned chain was founded in 1978 in the image of roadhouse-style restaurants south of the border. It began renovating its locations four years ago in an effort to modernize and appeal to a younger crowd, and became Kelseys Original Roadhouse two years later as part of a larger brand refresh. But its 1970s heritage remained a pillar of the brand throughout that process, says Shannon Lawler, Kelseys' marketing director.

"We've done a lot in recent years to modernize our restaurants and there are a lot of renovations taking place," she says, "but we continually look back to our roots, what are we known for and what are we proud of."

The campaign, developed by Toronto agency Open, includes a 30-second ad that celebrates the brand's origins with images of big hair, platform shoes and eight-tracks set to the song "Roller" by April Wine. In the spot and across all its recent marketing efforts, Lawler says, Kelseys has tried to convey a "warm, unpretentious personality."

A second and third push are planned for June and September to coincide with Kelseys' seasonal food festivals, focused on key offerings such as double stacked burgers and shareable appetizers.

In addition to the video spot, airing on TSN and YouTube, the campaign is running on social and radio. As part of a larger agency relationship with Cara, GRM is on media.

Lawler says that the nostalgia play is not at odds with the brand's effort to modernize. In fact, maintaining that touch of the past was an important aspect of the recent restaurant redesign. "Everything that has come after that has been about keeping that essence."

Kelseys also has access to one of its three original founders, who continues to run and operate a restaurant in London, Ont. That's something a lot of restaurants no longer have, according to Lawler, and Kelseys has tried to leverage that in its communications. The brand is even considering including an original photo featuring the three founding brothers into future campaign executions.

Seeing as Kelseys' customer base fluctuates, with a combination of families and older guests during the day and younger crowds at night, the campaign targets a broad demographic.