Corner Office Shifts: GM's new SVP and Cadillac president
A round-up of senior-level executive changes you may have missed.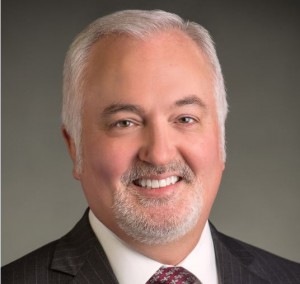 Steve Carlisle becomes SVP of GM and president of Cadillac
General Motors has appointed Steve Carlisle as SVP of General Motors and president of Cadillac, replacing Johan de Nysschen, who has left the company. As part of the restructuring, current VP of global product programs Travis Hester has replaced Carlisle as managing director of GM Canada. Carlisle will report to GM president Dan Ammann, with Hester reporting directly to Alan Batey, president of GM North America.
Carlisle has been with GM since 1982. He has previously held various leadership positions at the company, including VP of global product planning, VP of U.S. sales operations and president and managing director of Southeast Asia operations. Hester joined the company in 1995 and has held various engineering positions in Australia, the U.S. and China. He was named VP of global product programs in 2016.
Shelley Wise named VP of marketing at Princess Cruises
Carnival Corporation has made a number of senior executive appointments. Among them, Shelley Wise has been promoted to North American VP of integrated marketing for the Princess Cruises brand, a premium cruise line and tour company. Reporting to Gordon Ho, SVP of global marketing and North American sales, she will oversee brand marketing, advertising, consumer insights and analytics, creative services and direct marketing.
Dialogue appoints Jean-François Séguin as EVP and general counsel
Jean-François Séguin has been made EVP and general counsel of Canadian virtual healthcare platform Dialogue Technologies. After five years abroad, most recently serving as VP in the investment banking division of Rothschild & Co. in the U.K., Séguin returns to Canada to lead Dialogue's expansion and act as chief of staff. He will oversee administrative functions, including finance, talent and investor relations.