Marketers expect to grow their teams in 2018: study
A recent survey suggests marketers face strong growth opportunities this year.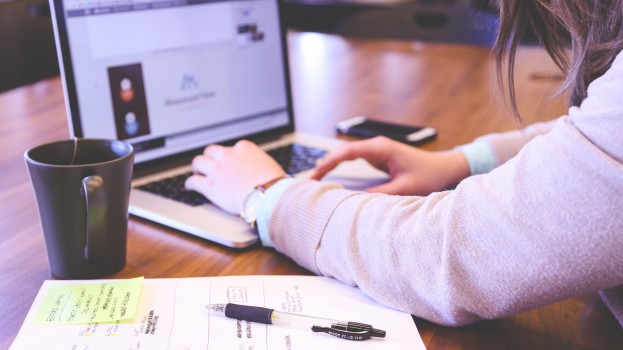 The number of marketing leaders in the U.S. who anticipate growing their teams this year has spiked to 69%, up from 25% last year, according to a recent trends report by McKinley Marketing Partners.

The consultancy surveyed marketing professionals with hiring responsibilities across various industries in the U.S. between Oct. 6 and Oct. 30, 2017. Its findings, released earlier this month, suggest there are significant growth opportunities for marketers. The survey echos some of the results of strategy's own Marketer Survey, published in January, which reported similarly optimistic trends in hiring and marketing budgets.

One-third of those surveyed by McKinley expect their companies to increase staff budgets in 2018 and 93% of them expect to grow or maintain their budgets from last year.

In short, marketing teams are expected to grow, with 97% of those surveyed saying their company plans to maintain or expand their staff. Only 39% said their organizations plan to cut back on staff this year (compared to 22% last year). According to the report, the biggest factor impacting these trends is company growth at 39%, followed by new innovations and technology (33%) and an expansion of the marketing department (30%).

But if last year is any indication, hiring intentions (or expectations) won't necessarily come to fruition. McKinley's 2017 report noted that managers expected hiring to increase last year. In fact, there was a decline in overall hiring, with U.S. companies hiring 3.8 marketing professionals on average, down from the 5.6 reported the year before (a decline of 30% year-over-year).

Moreover (in what McKinley refers to as a "fascinating, unexpected turn"), demand for traditional marketers – those working in print advertising, such as newsletters, billboards, flyers and newspaper print ads – is the third-most in-demand job for 2018, having grown by 79% since last year. Meanwhile, demand for digital marketers has only grown by 5% but remains the most sought-after job function in the industry.

The report identified three technology factors as having the greatest impact on these marketing hiring trends: the automation of job functions, outsourcing to marketing agencies and the use of marketing automation software. Twelve percent of companies indicated that automation of job functions would impact their hiring plans – up from 7% the year before. Forty-six percent of marketers said they expect to outsource work to marketing agencies, while 54% of companies were found to be using agencies for short-term projects.