Nissan shifts gears to conquer the everyday
The automaker's new platform aims to show how its technology can help overcome more common obstacles.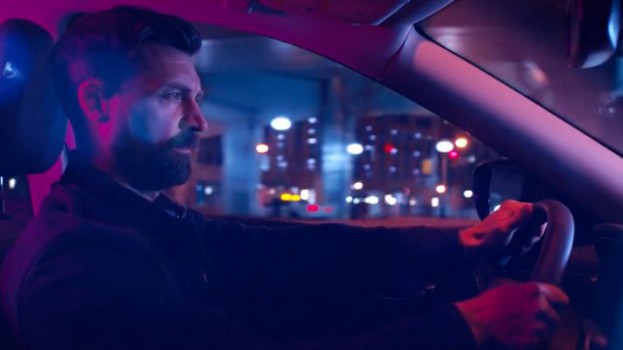 Nissan Canada is bringing the company's global corporate focus on intelligent mobility technologies to life in a new creative platform, applying some of the themes of its previous campaigns to show how tech can help drivers "conquer" everyday situations.

The automotive brand's "Legendary Stories" platform, created by Juniper Park\TBWA, was unveiled in February with the launch of the "Lampton Legend" spot for its Nissan Qashqai vehicle. The commercial's cinematic, larger-than-life feel may be reminiscent of the company's former "Conquer All Conditions" platform, but its underlying message is decidedly different. Rather than help the driver outmaneuver an onslaught of angry snowmen and mud monsters, the Qashqai assists the woman in a more mundane endeavour: getting from point A to point B in snowy road conditions, without ever spilling a drop of coffee.

Last week, the company released a second spot called "Precious Cargo" for the Nissan Rogue, this time showing a father safely navigating through heavy traffic with the help of ProPilot Assist, Nissan's semi-autonomous driving technology. A third video is expected to land late next month and extend into June. Each campaign is receiving digital and social support, with OMD overseeing media.

The creative platform is focused on telling "legendary" stories that show how Nissan's technology help conquer the everyday, according to Steve Rhind, director of marketing at Nissan Canada. "We're trying to hyperbolize everyday situations that people would come across in a bold and dramatic way," he says. Nissan has taken that dramatic approach before, "but what we're trying to do here is a little bit more in the reality space."

The over-the-top tone of the spots is intended to make viewers question the mundaneness of the actions presented. At the same time, the creative approach helps humanize the brand and make it more relateable, Rhind says.

As in previous work, the brand's SUVs and crossovers take center stage. That's because those vehicles remain a "huge" part of its sales and have been used to introduce some of the new technologies. ProPilot Assist, for example, was first made available on the Rogue and Leaf electric car (and will be integrated into the Altima sedan only later this year).

On a global level, Nissan hopes its intelligent mobility technologies will help it achieve its vision of zero emissions and zero road fatalities, says Rhind. As the two main components of that vision, electric vehicles and autonomous driving technologies will remain a primary focus for the brand from a corporate and marketing perspective going forward.

Nissan aims to have a heavy advertising presence throughout the year, but it aligns specific campaigns with vehicle launches, according to Rhind. The Qashqai, which was introduced last summer, was still in a "launch phase" come February. The Rogue was part of the first round of "Legendary Stories" work, because it remains the company's top-selling vehicle and is launching the ProPilot Assist.