Video shines a light on sexual assault in Canadian agencies
Real stories from staff in the industry show that the issue is as present here as it is in any other country.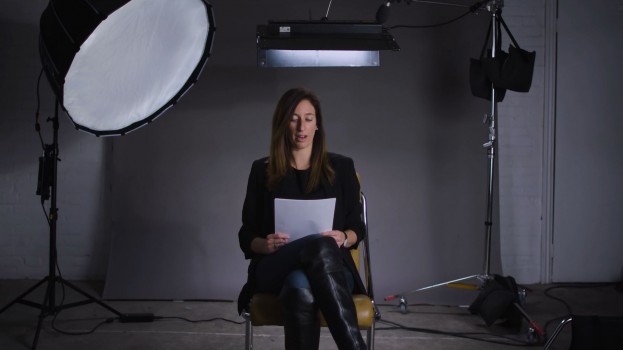 Since the #MeToo and #TimesUp movements began, a number of ad agency executives have stepped down or been let go from their positions amid allegations of sexual assault and harassment.
But most of those stories – whether reported in the press or discussed on social media – have come from outside Canada, which might make it seem like this isn't an issue the industry needs to reckon with locally. A new video, however, aims to show that is not the case.
Toronto-based video production company Studio Sophomore reached out to staff from agencies who had stories to share about sexual assault and discrimination they have faced in the workplace, be it from clients, partner companies or their own coworkers. As a way to protect their anonymity, the company then invited volunteers from other agencies including Sid Lee, JWT, Cossette, Public and Taxi to read the stories on camera.
The resulting video is a collection of scenes that may feel familiar, not just to those who have been following the news, but who have been a victim or witness of assault. It doesn't just describe the events, but what happened after: stories of people afraid to come forward because it could impact their career or current standing at their workplace, or how they brush off instances of harassment because it's "just what you do."
(Content warning: this video contains descriptions of sexual assault)
Chelsey Burnside, partner and creative director at Studio Sophomore, says the motivation to create this video came from seeing the launch of Time's Up Advertising. While the team at Studio Sophomore loved and appreciated the movement, she says it felt very America-centric.
"Canada considers itself the nice guys, and people think that we can do no wrong a lot of the time," Burnside says. "That's not the case. The exact same issues are happening here. We wanted to shine the light and say we need to clean up our own backyard. It's not something we can ignore because most of the noise is coming from New York and L.A."
Following the launch of Time's Up Advertising, the ICA announced that it would be hosting a Time's Up forum in Toronto on May 14, coinciding with similar community gatherings in U.S. cities. In March, a coalition of industry bodies representing Canada's creative sector signed a new code of conduct to help combat harassment in Canadian workplaces.
Another main objective for the video, according to Burnside, was to show men that they have a place in this conversation as well. Besides the fact that more men should feel like they are able to come forward with their own stories of abuse (one of those in the video came from a male agency staffer), Burnside says the belief is that having an inclusive conversation is the only way to adequately address the issue.
"Change doesn't happen when things are one-sided," she says. "Speaking to men and asking them to be part of this, they were excited to be involved because they want to be part of the change. It's not about men versus women, this is a problem that is happening across the board and we all need to be involved to change it."
Burnside says there was interest from brands to have their name attached to the video, and there were conversations about having some kind of call-to-action included in the video. But ultimately, the decision was made to have the video and stories stand on their own.
"At the end of the day, it's important to keep talking," she says.
Editor's note: Our editorial team has committed to covering sexual harassment in the Canadian marketing industry and we want to hear from our readers, including those who wish to speak to us confidentially. If you have a story to share, please email tips@strategyonline.ca.
Anyone who has faced harassment, bullying or toxic environments at work is welcomed to receive free and confidential support by calling the NABS Support Line at 1-888-355-5548.