Best Buy morphs into your tech curator
How this year's Retail Innovator of the Year is reworking bricks-and-mortar to beat ecommerce competitors.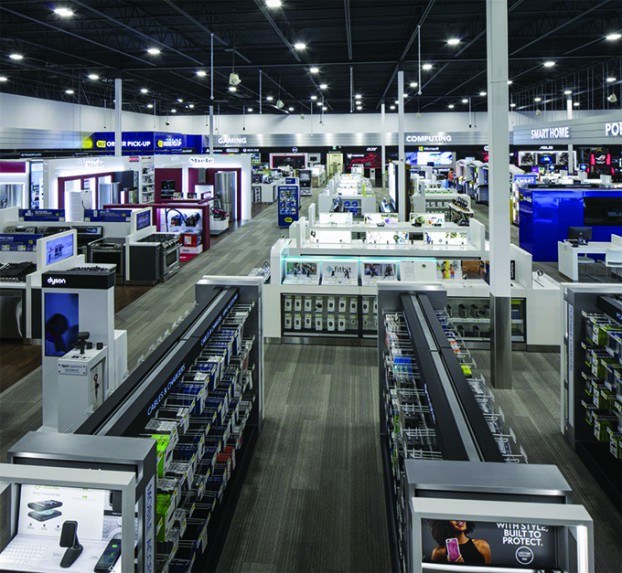 This article appears in the May/June 2018 issue of strategy.
Compact discs are going the way of VHS, the cassette tape and the floppy. Once a wall-to-wall item (and major sales driver) in Best Buy stores, CDs will reportedly be gone from State-side shelves this summer.
The news comes as no surprise as the retailer reimagines its place in today's tech world. But in the age of digital-bred startups, Amazon and the like, Best Buy isn't ashamed of its big box roots. In fact, the retailer is betting its physical presence will be its saving grace.
For the past two years, BB has been gutting and retrofitting existing locations to become more "sensorial" spaces – alongside vendors from Google to Dolby to Miele – that allow people to touch and try new tech behind shop-in-shop walls. The suite of "experience stores," as Best Buy calls them, aren't necessarily focused on what it sells, but how.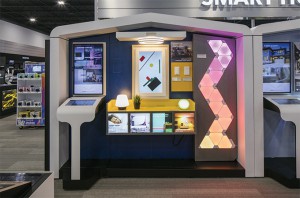 "We know that technology can be really complicated," says Angela Scardillo, VP marketing, communications at the retailer, "and so we wanted to demonstrate how it can actually make people's lives better."
Part experiential and part educational, the stores have rolled out across the country in 30 locations since the pilot in 2016. Last year alone, it launched 15, with 2018 calling for even more (although Scardillo wouldn't disclose exactly how many). Some of the more noticeable differences are in the aesthetics. There's better navigational signage and more open sight lines, thanks to poles obstructing traffic being removed and wiring placed under people's feet through raised flooring. The under-wiring also enables managers to quickly change up merchandise, matching the speed of new tech launches with quick product rotations on shelf. Modern carpeting, wood grain accents and warmer, brighter lighting add "comfort" to the formerly 'boxy' shopping experience.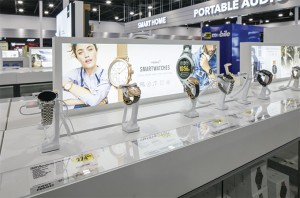 But beyond a more inviting architecture, it's the vendor-specific areas that are the focal point for the retailer's strategy to keep consumers in stores through bespoke shopping experiences. The experience stores could be mistaken for department stores, while the interactive expo vibe ties back to Best Buy's tech focus.
Weaving past a DJ that occasionally scratches music at the entrance, most of the new stores open up to a free-flow layout housing categories from computing to home entertainment and appliances on all sides. Contemporary wingback chairs sit across from a screen playing sounds from a 747 jet through Dolby Atmos speakers. Tablets show renderings of a person's home (based on a personalized questionnaire) to demonstrate how much broadband they'd need to power different smart home technologies, from Nest to Hue, through D-Link. Mock homes in the appliance section offer a place for shoppers to design their next kitchen using Miele products. And Google conducts workshops on its connected devices to small groups in its exclusive-to-North-America Home zone.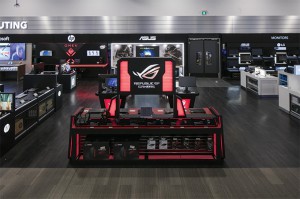 Each of these interactive areas were created in partnership with vendors, Best Buy's store design team, merchandising and retail operations, as well as a consumer insights team that sits in the brand's marketing department of about 120 people. Scardillo says their job is to research the customers who shop the retailer's stores and website, translating that data into ways for brands to address a business problem – from needing to provide better decision trees to educating new-to-the-category consumers. She also has an events team that will work with brands to map out opportunities to activate around Best Buy's promotional calendar, such as when Google hosts workshops for new products.

This level of coordination and collaboration has expanded across all areas of Best Buy's business. And while the marketing group hasn't ballooned as a result of the changes, Scardillo says that different functions are learning to work better together, adopting an agency-type model where, for example, the digital team will meet with PR to determine how to capture in-store events for online.

"Who has the skillset to make it phenomenal? Let's put them together and make it work. We didn't want to work in a traditional manner because we're trying to think differently," says Scardillo, who has an agency background, having previously spent 16 years at DDB. The $6 million to renovate the retailer's B.C. HQ with more collaborative spaces for cross-functional teams, as well as a new methodology that encourages experimentation among teams, also helped foster a cultural shift.

Receiving kudos from its U.S. counterpart in the form of potential future adoption, the retailer's concept stores are exceeding initial objectives in terms of store traffic and its NPS, according to the brand, which would not disclose exact figures.

Now, it's hoping to transfer in-store learnings to e-commerce through "private shopping environments," which essentially mimics its online retargeting strategy by curating deals, special pricing and first-in-line access to new products for certain audiences. So, for students going to university, for example, the system can offer dorm installation and special pricing for products curated based on a user's profile and previous searches, says Scardillo.

While the team works on rolling this out before the end of 2018, Best Buy will soon pilot two new programs, one of which will see its agents and "blue shirts" visit members' homes and advise on how to create a smart home with the tech in its stores – tying back into the brand's strategy to compete against e-tailers by providing a "human connection."

"It's all really about connecting with people through technology to make their lives better," she says. "And it's not just product and price, because anyone can sell products. It's about how we're continuing to stay relevant, and engaging our customers by showing what's possible with tech."