Build a trust strategy
TracyLocke's Jason Dubroy on why marketers should re-evaluate how data is being gathered and used.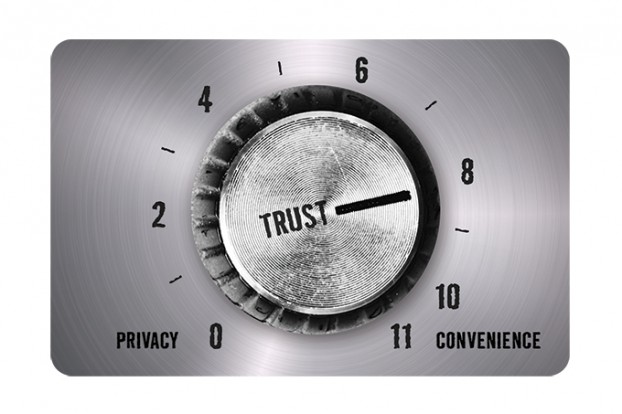 By Jason Dubroy

Would you ever fully trust something you don't have 100% faith in? From a retail perspective, this question gets interesting when placed in the context of data.

When successful, data can perfectly tailor a retail experience from end-to-end, with an almost magical level of prescience. But it can also fail, big time.

In March, British data consultant and web developer Dylan Curran exposed how much Google and Facebook know about you, and shared how anyone, with a few clicks of a mouse, can see an information-filled profile of your life (from places you've visited to videos you've watched) going back 10 years.

With Facebook under fire for its role in a consumer data breach, and Cambridge Analytica's influence on international politics, a spotlight is shining on how influential (and dangerous) private data manipulation can be.

Consumers and governing bodies are calling for stricter regulations on access and use of consumers' data. On May 25 in Europe, there will be a shift, thanks to the General Data Protection Regulation (GDPR) law. It will only be a matter of time before its impact trickles down to the retail industry.

In any relationship, trust is nurtured through dialogue. When marketers are transparent by communicating how they use customer data to target ads, they see an increase in engagement and purchasing.

Recent research by Accenture showed that a third of consumers expect companies they engage with to know more about them, and two-thirds are willing to share their data in exchange for "value" (offers, discounts, points, etc.). If the trust built in this exchange is compromised, it affects the immediate potential sale and your customer lifetime.

Only by allowing shoppers to have greater control over the data they share (either voluntarily or through regulation)will shoppers have faith that it's secure.And with that faith will come trust, leading to increased personalization, which drives purchase intent, and retail's holy grail: loyalty.

It's too early to assess the impact of regulatory standards being put into place by government bodies and tech companies, but the industry is facing a come-to-Jesus moment as the sweeping changes begin to affect businesses that outsource customer data.

That said, perhaps being proactive by looking internally – at the enterprise level and the systems you have in place to collect customer data – will enable your brand to get out ahead.

Many companies in the GDPR headlights are scrambling to build a trust strategy. Some, including financial institutions, created the role of Chief Trust Officer (CTO), a C-suite level czar who coordinates and promotes the public facing intersection of data security and customer experience.

Start a conversation internally to understand your businesses' security posture and re-evaluate how all info is being gathered and used. If you understand your data M.O., you'll be in a better position to explain to customers why you're collecting data, how it's stored, shared and what the benefit is to the shopper.

If the value equation isn't there for consumers, rethink your strategy. By doing so, you solidify the value proposition of why you need it. You don't want shoppers to take leaps of faith when dealing with your brand – you want them to instinctively trust you are telling the truth.