Corner Office Shifts: CEO David Johnston to leave Aimia
A round-up of senior-level executive changes you may have missed.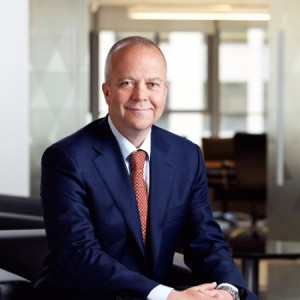 CEO David Johnston to leave Aimia

David Johnston is stepping down as CEO of Aimia – the parent company of Aeroplan travel rewards – once the company has named his successor. Aimia said in a statement last week that he and the board of directors "have mutually agreed on his departure."

Johnston was named CEO in May 2017, following the retirement of Rupert Duchesne. The company is looking to evolve Aeroplan after Air Canada announced last May that it would be ending its partnership with the program come 2020.

Converse names Sophie Bambuck as CMO

Nike's Converse brand has appointed Sophie Bambuck to the position of CMO. She replaces Julien Cahn, who left the company in February to join Supreme, an American streetwear label, according to media reports. Bambuck was most recently senior brand director of Nike sportswear in Europe, the Middle East and Africa. Like her predecessor, she was promoted to her new role from within the brand's parent company.

Matthew Loden named CEO of Toronto Symphony Orchestra

The Toronto Symphony Orchestra will welcome a new CEO in July. Matthew Loden has been named to the role, succeeding Gary Hanson who has served as interim CEO since September 2016. Loden has had a varied career in the classical music industry. He joins the TSO from the Philadelphia Orchestra where he has served as interim co-president since January.