Embracing the starting position
How Huggies connected with new moms and took home an SIA Grand Prix.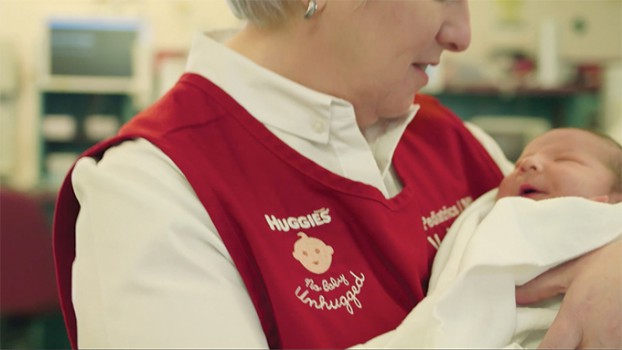 This story appears in the May/June issue of strategy.

First out the gate – that's the objective among diaper brands in their race to reach mom. The company to make it into mom's shopping cart first is the one she'll continue to shop for the remainder of her baby's diaper-wearing days (or so research has shown).

To get a head-start against category leader Pampers, Huggies inserted itself in the diaper conversation during a pivotal time in a baby's life (their birth) and in their first home (the hospital). It went directly to medical centres to create an experience that goes beyond functional claims, taking home a Shopper Innovation Award Grand Prix for growing its market share as a result.

Hugs are a part of Huggies' brand DNA. But more than just providing emotional comfort, the brand learned that hugs can help a baby thrive, according to the Canadian Association of Pediatric Health Centres (CAPHC).

This nugget of truth was used as the foundation for a program, by Ogilvy, that demonstrates the power of hugs.

Some moms are separated from their babies after birth so that they can recover, while others leave their newborn in the NICU to return home to their other children.

Huggies' "No Baby Unhugged" saw the brand set up hugging programs in hospitals, so that needy newborns could receive the special treatment from volunteers.

Through online videos, Huggies documented the launch of the programs by capturing testimony from healthcare providers on the medical benefits of touch. The brand worked with pediatric experts to create a "Hug Plan," centered on the power of hugs, and promoted with a media tour, paid social, print and digital.

Mothers could learn more on the site and download the plan. The brand also made a $5 donation to the program for every woman who uploaded a photo of herself hugging her baby or pregnant belly.

Between September and December 2016, Huggies' market share rose by almost 3%. Its online ads, including hyper-targeted placements on Baby Centre's website, achieved a click-through rate 10-times the industry benchmark. Over 8,000 moms visited the site to download the plan and 10,000 diaper samples were distributed.