Going direct to donors
An SIA Grand Prix is the latest accolade to be given to SickKids' groundbreaking "VS" platform.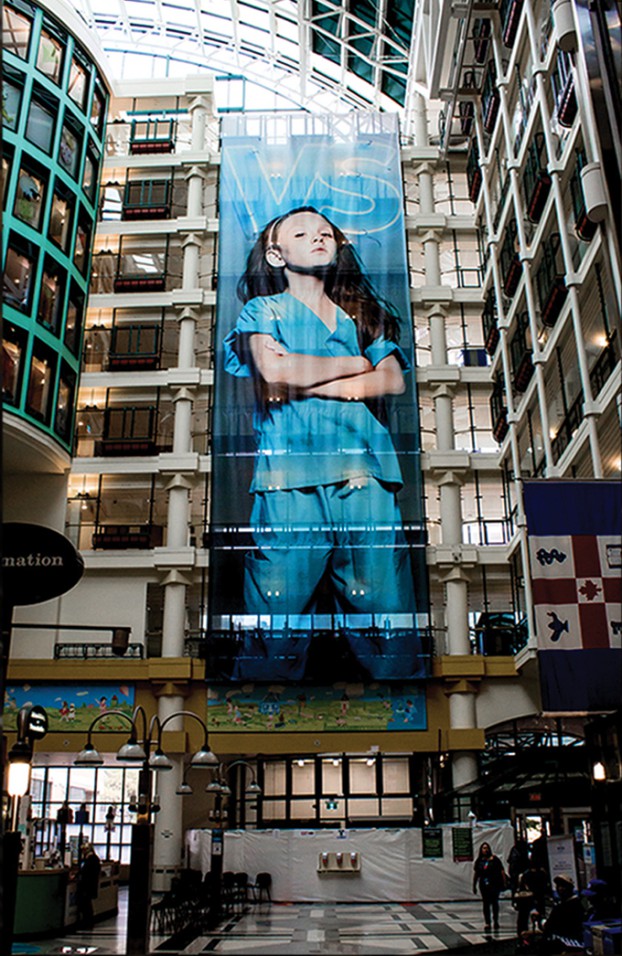 This story appears in the May/June issue of strategy.

So you have a little more disposable income this month, what will you do with it? More often than not, that extra cash will go to places like your closet, not necessarily your conscience. After all, charity is about choice.

"It's not that people aren't well-intentioned. It's just that's different from actually putting your money where your mouth is," SickKids' marketer Lori Davison told strategy earlier this year. "At the end of the day, the easiest thing to do is to do nothing."

Getting people to put their hard-earned dollars into the hands of those helping sick children is a tough ask in a world where consumers are becoming desensitized to messaging from an abundance of cause brands. And while SickKids was setting records for donations over the years, proving that its emotionally charged marketing was working, much of the funds had come from the same donor set (older females). The foundation needed to get more people – all Canadians, of all ages – to get off the sidelines and pitch in. So it rebranded.

The SickKids "VS" platform, which takes home SIA's Public Service Grand Prix, launched with the audacious goal of generating $1 billion in donations over five years.

People are more likely to donate to a winning organization, knowing that their donations actually lead to tangible results (like building a new hospital). The foundation wanted people to stop seeing SickKids as simply a charity, so it started acting more like a "performance" brand in the vein of Nike and Under Armour.

To show SickKids taking on the greatest challenges in child health (and winning), Cossette created a powerful two-minute film to air on TV during the Toronto Maple Leafs' home opener. The team changed all of the signage at the hospital, created OOH billboards and dominated Dundas Square and TTC streetcars with "VS" creative. On SickKids' website, donors could identify and donate to specific causes. Patients were also given personalized t-shirts, and a giant neon "VS" sign was placed in the hospital for kids and their families to pose for photos while waiting for a doctor.

The following year, a series of online films told the powerful and emotional stories of SickKids patients like Hartley, who, after a dozen surgeries, expressed the need for more operating rooms. These films, which put the child patients at the centre of the SickKids' messaging, were then followed up with content built around the patients' parents.

To promote the hospital's Get Better Gifts program for Mother's Day (where consumers can gift moms of sick kids), the team created "MomStrong" – a raw look at the emotional pain a SickKids mom goes through. The spot begins with gut-wrenching lows, but then suddenly turns when the moms pick themselves up, wipe away their tears and greet their children with positivity.

The follow-up "DadStrong" spot was also meant to drive donations to the foundation, this time around Father's Day. In the film, the team followed a blue-collar father of a real SickKids patient as he went about his grueling workday in the rainy streets of Toronto. The day is purposefully long to mimic his drawn-out day. After finishing work, the spot shows the father alone and fighting back tears, but then finds peace when he joins his family in the hospital.

The "VS" platform and the follow-up content pieces helped SickKids report an all-time donation record of $57.9 million from October 2016 to December 2016. Online donation revenue increased 695%, and the average donation increased 63%. Just as important, the foundation saw an unprecedented increase in male and millennial donors as a result.